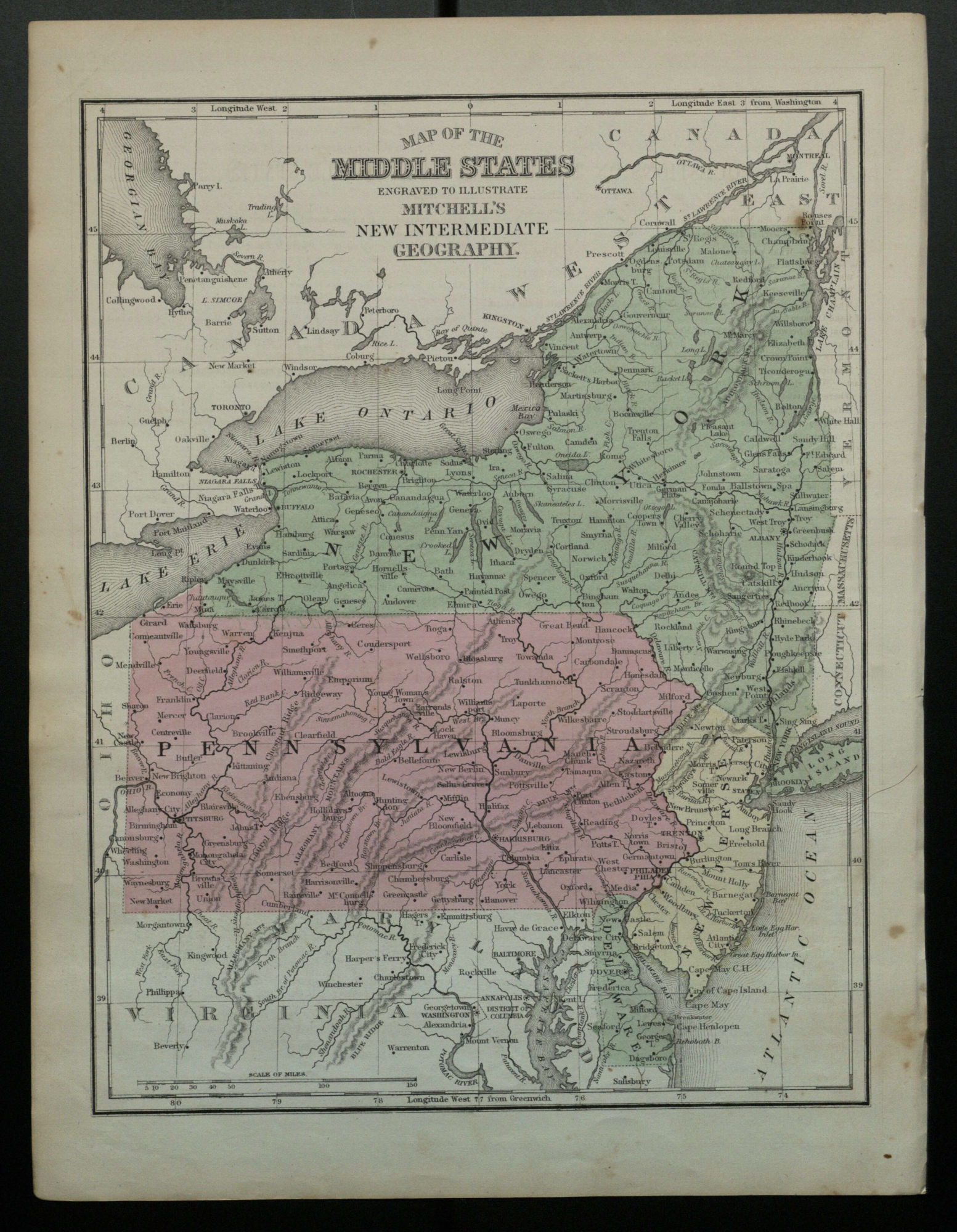 Map of the Middle States engraved to illustrate Mitchell's New…
Information About This Item
Creator
Mitchell, S. Augustus, Jr. (Samuel Augustus)
Title
Map of the Middle States engraved to illustrate Mitchell's New Intermediate Geography.
Publisher
[Philadelphia] : [E.H. Butler & Co.]
Description
Shows railroads, cities, and towns for the states of New York, Pennsylvania, New Jersey, and Delaware./ Prime merdians: Washington and Greenwich.
Relation
Identifier
OCLC: 801842002
Source
From an edition of S.A. Mitchell's A system of modern geography.
Format
1 map : color ; 26 x 21 cm