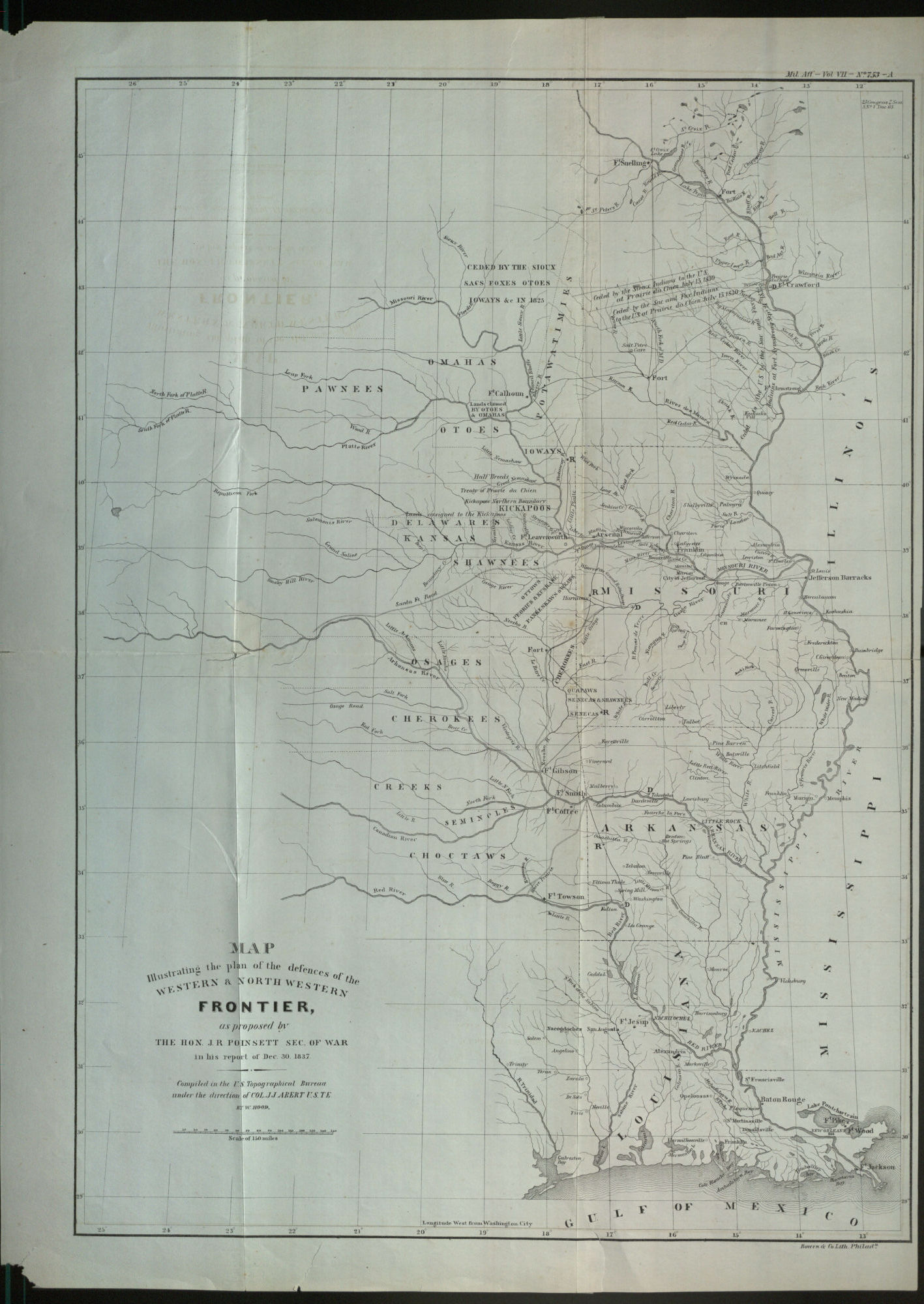 Map Illustrating the Plan of the Defences of the Western…
Information About This Item
Creator
Hood, Washington, cartographer.
Poinsett, Joel Roberts,; 1779-1851.
Abert, John James,; 1788-1863.

Title
Map Illustrating the Plan of the Defences of the Western and North Western Frontier, as Proposed by the Hon. J. R. Poinsett Sec. of War, in his report of Dec. 30, 1837.
Publisher
[Washington, D.C.] : [publisher not identified]
Description
Map showing the lands just west of the Mississippi River from Fort Snelling in Minnesota to the Gulf of Mexico. Shows the lands of the Omaha, Pawnee, Shawnee, Delaware, Creek, Cherokee, Choctaw and other Native American tribes west of Missouri, Arkansas and Louisiana. Also shows the American forts throughout.
Relation
Format
1 map : engraving ; 55 x 40 cm, on sheet 61 x 43.5 cm