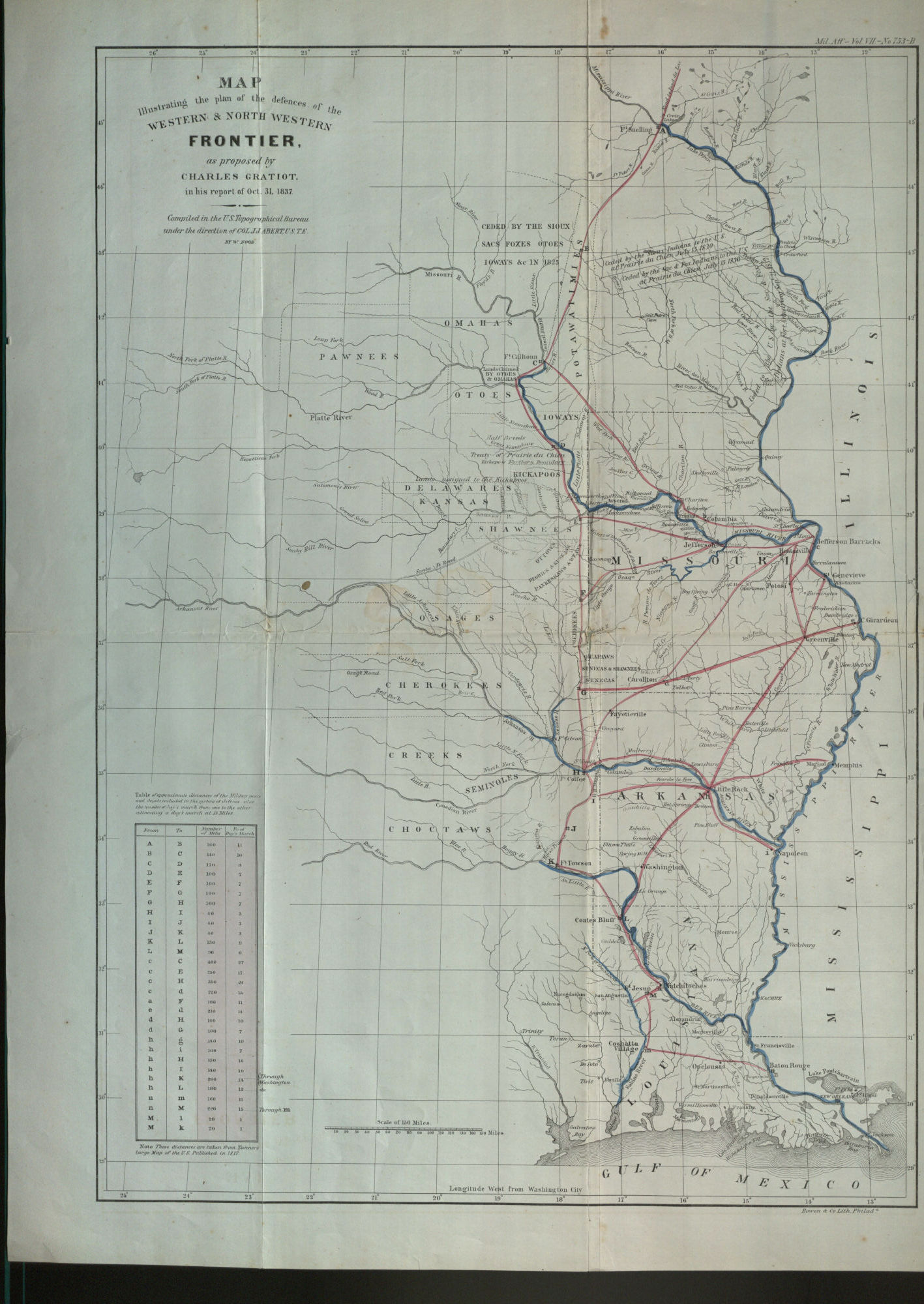 Map Illustrating the Plan of the Defences of the Western…
Information About This Item
Creator
Hood, Washington, cartographer.
Abert, John James,; 1788-1863.
Gratiot, Charles,; 1786-1855.
United States.; Topographical Bureau.
Title
Map Illustrating the Plan of the Defences of the Western and North Western Frontier, as Proposed by Charles Gratiot in his report of Oct. 31, 1837.
Publisher
[Washington, D.C.] : [publisher not identified]
Description
Shows the lands of the Omaha, Pawnee, Shawnee, Delaware, Creek, Cherokee, Choctaw and other Native American tribes west of Missouri, Arkansas and Louisiana. Also shows the American forts throughout.
Compiled in the U.S. Topographical Bureau under the direction of Col. J.J. Abert, U.S.T.E., by W. Hood.
Relation
Identifier
OCLC: 919377661