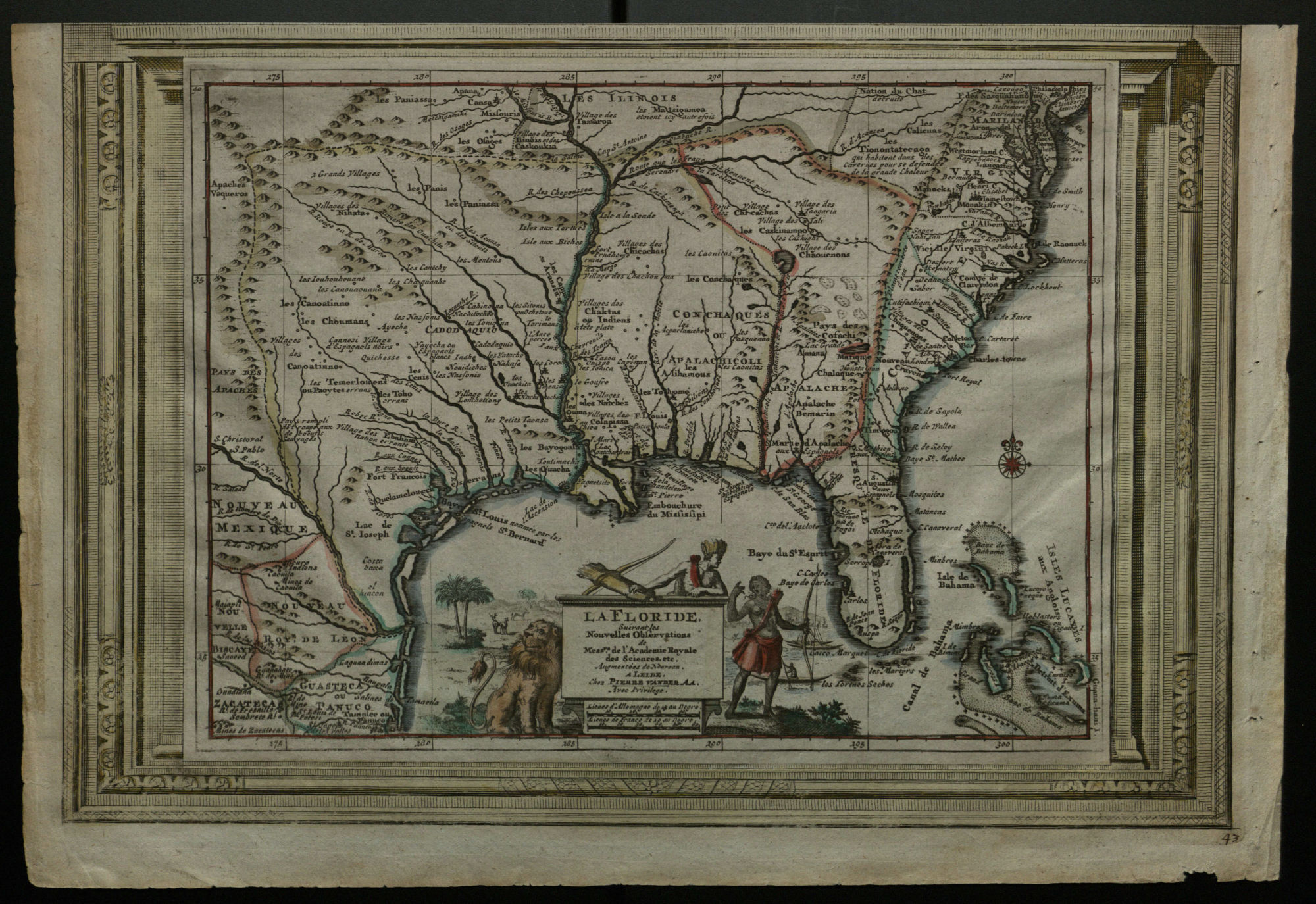 La Floride : suivant les nouvelles observations de Messrs. de…
Information About This Item
Creator
Aa, Pieter van der, 1659-1733
Title
La Floride : suivant les nouvelles observations de Messrs. de l'Academie royale des sciences, etc.
Publisher
A Leide : Chez Pierre vander Aa
Description
Covers part of Mexico, New Mexico, Texas, and Florida as far North as Illinois and Philadelphia, includes also the Carolinas, Virgina and Maryland
Relation
Identifier
OCLC: 71009388
Source
Appears in: La Galerie Agréable du Monde. Leiden: Pierre vander Aa, 1713. no. 49./ Also appears in: Nouvel Atlas. Leiden: Pierre vander Aa, [1714]. no. 96
Format
1 map ; 22 x 29 cm
Coverage
Florida.
Southern States.