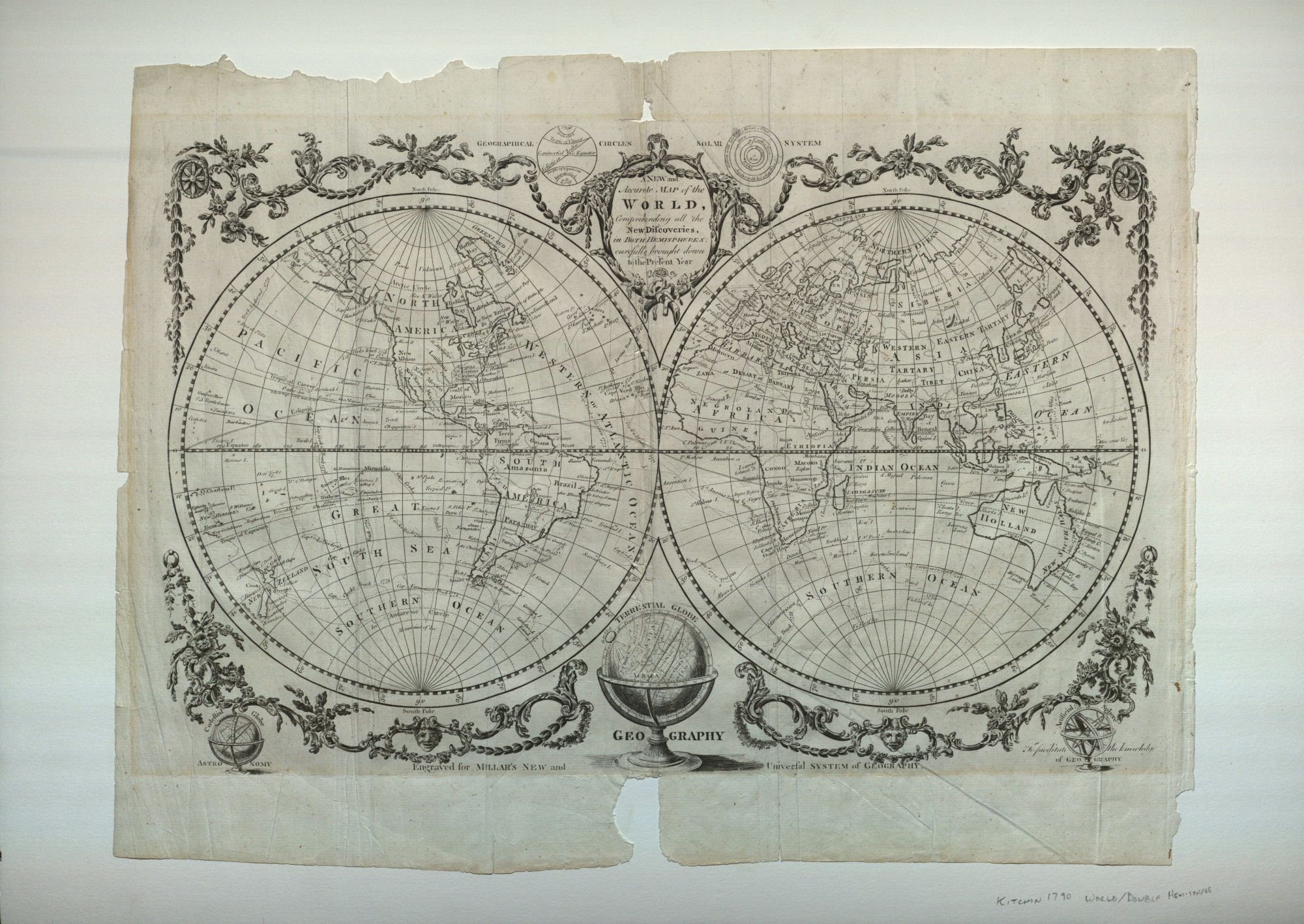 A new and accurate map of the world : comprehending…
Information About This Item
Title
A new and accurate map of the world : comprehending all the new discoveries, in both hemispheres, carefully brought down to the present time.
Description
"Engraved for Millar's New and Universal System of Geography."
Source
Millar, George H. The New and Universal System of Geography: Being a Complete History and Description of the Whole World, Containing a Particular, Full, Accurate, Circumstantial, and Entertaining Account, Including the Antient and Present State of All the Various Countries of Europe, Asia, Africa, and America, As Divided into Empires, Kingdoms, States, Republics, and Colonies. London: Printed for Alex. Hogg, 1782.