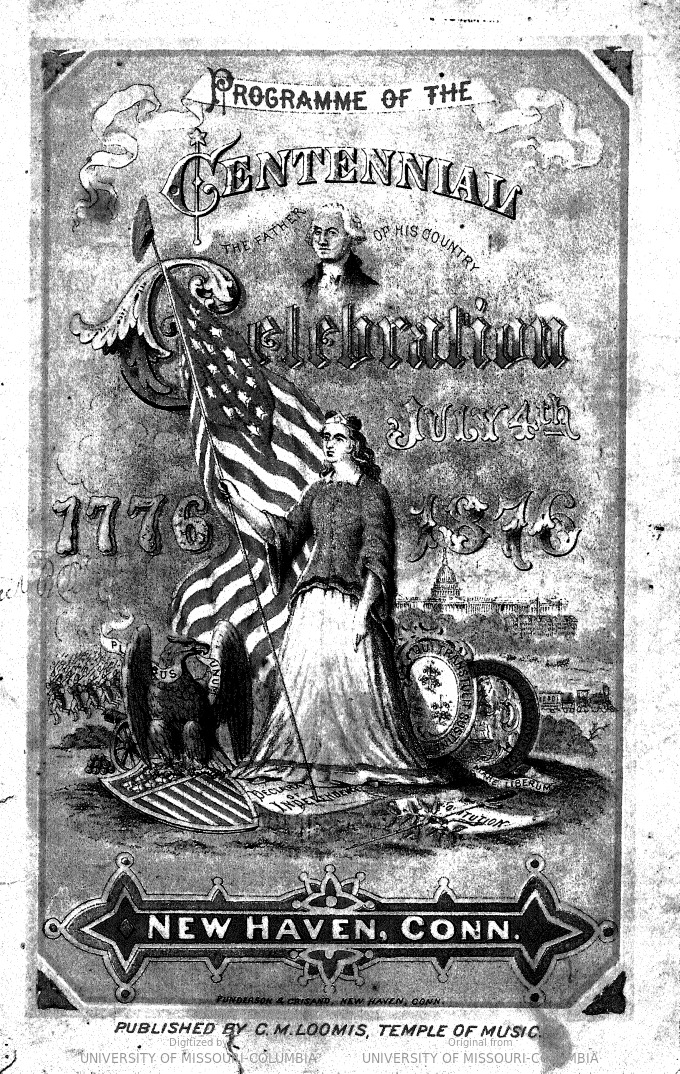 1776-1876, July 4th, City of New Haven, Centennial Celebration under…
Information About This Item
Creator
New Haven (Conn.)
Title
1776-1876, July 4th, City of New Haven, Centennial Celebration under direction of the Joint Special Committee of the City Council : for the celebration of the one hundredth anniversary of American independence : programme.
Publisher
New Haven, Conn. : Published by C.M. Loomis
Description
Contents: Fourth of July parade. General order of the Chief Marshal ; Order of procession ; Programme of fireworks -- Grand centennial concert : [music]. The glorious Fourth of July ; Red, white and blue ; The battle cry of freedom ; Union Dixie ; Hail Columbia ; Dear native land ; God ever glorious ; Beautiful flag ; My country, 'tis of thee ; Yankee doodle ; Glory hallelujah ; The star spangled banner ; Old hundred -- Fourth of July concert -- Grand centennial concert -- Order of exercises : Center Church, New Haven, July 4th, 1876.
Identifier
OCLC/WorldCat Number: 64385321
Format
16 pages, 4 unnumbered pages : music ; 22 cm