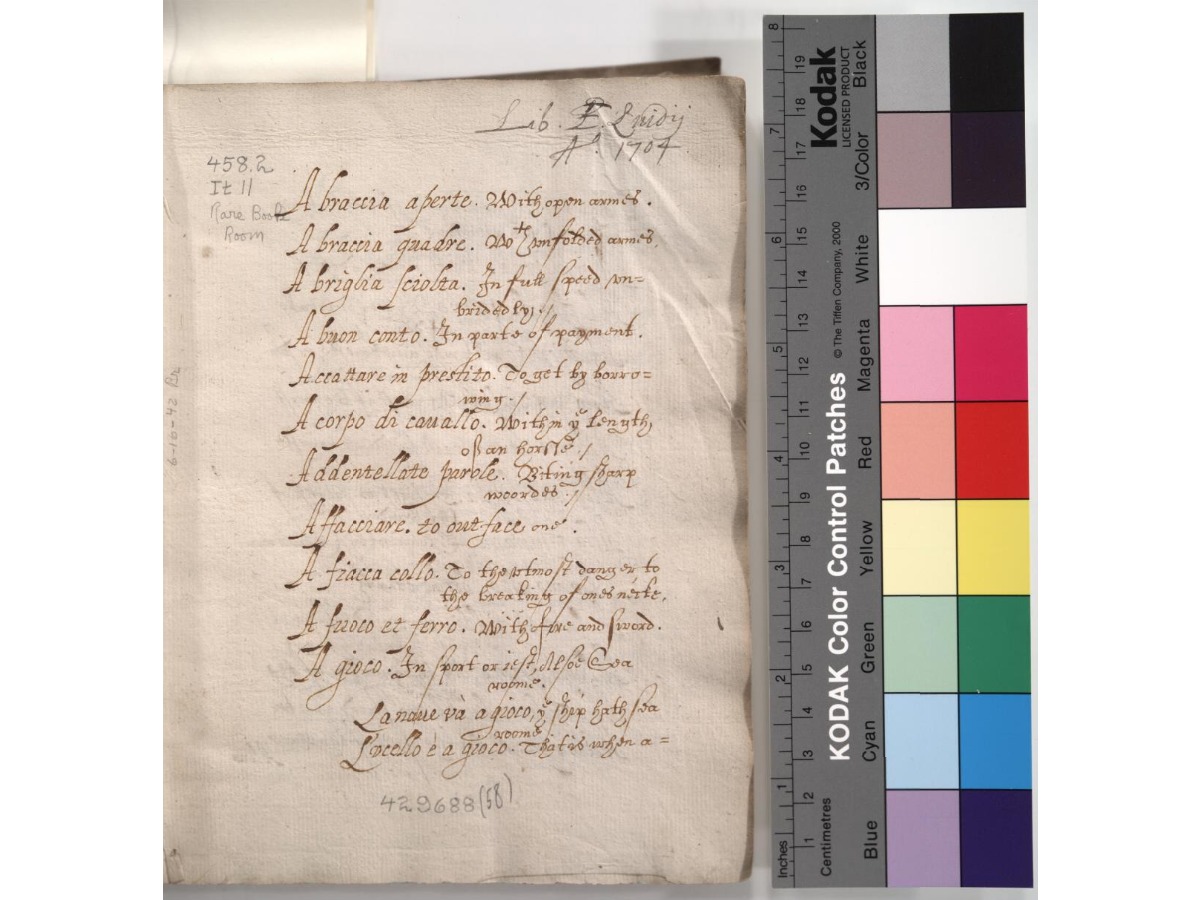 Italian & English phrases.
Information About This Item
Title
Italian & English phrases.
Description
ff. 68 - Bound in limp vellum. Paper - 190 x 145 mm. Manuscript containing 90 pages of Italian phrases, accompanied by English translations, followed by 30 p. of poetry, etc. Signed at end: Giouanni Aurelio, notario publico de Londra. On front fly-leaf in ms.: "Questo libro appartene a mi Carlo Longland, April XXI, 1626." Accompanied by a seal in red wax, without a name.
Identifier
PC1121 .I82 1600
Language
Italian, English.