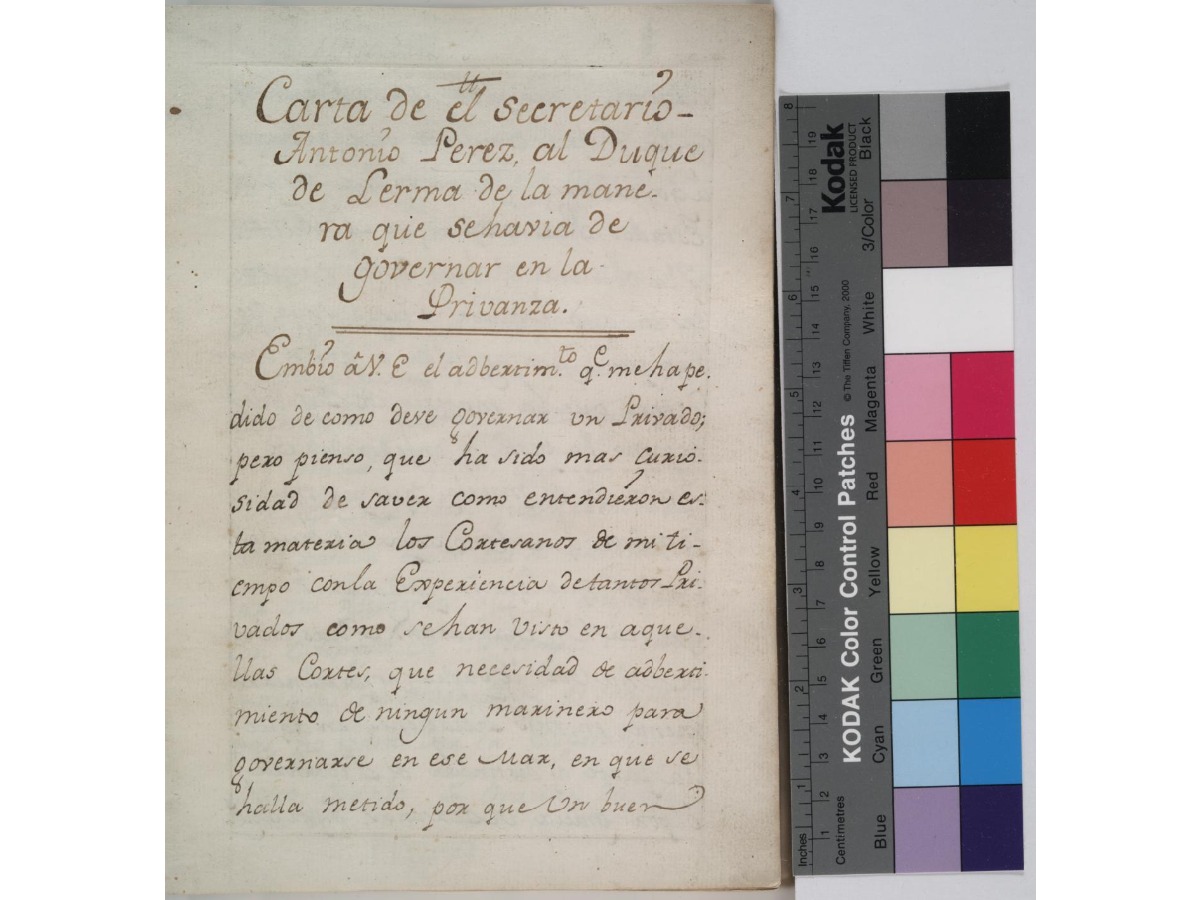 Carta de el secretario Antonio Perez al duque de Lerma…
Information About This Item
Creator
Pérez, Antonio, -1611.
Title
Carta de el secretario Antonio Perez al duque de Lerma de la manera que seharia de governar en la privanza.
Date
between 1568 and 1579
Description
Letter written by Antonio Perez, secretary to Philip II of Spain, addressed to the duke of Lerma, providing advice for princes on governing from privilege, illustrated with examples from the Spanish court.
Bound in old parchment with red velvet ribbon place marker secured to cover by metal seal with crown and decorative initials.
Identifier
JC393.B3 P4 1568