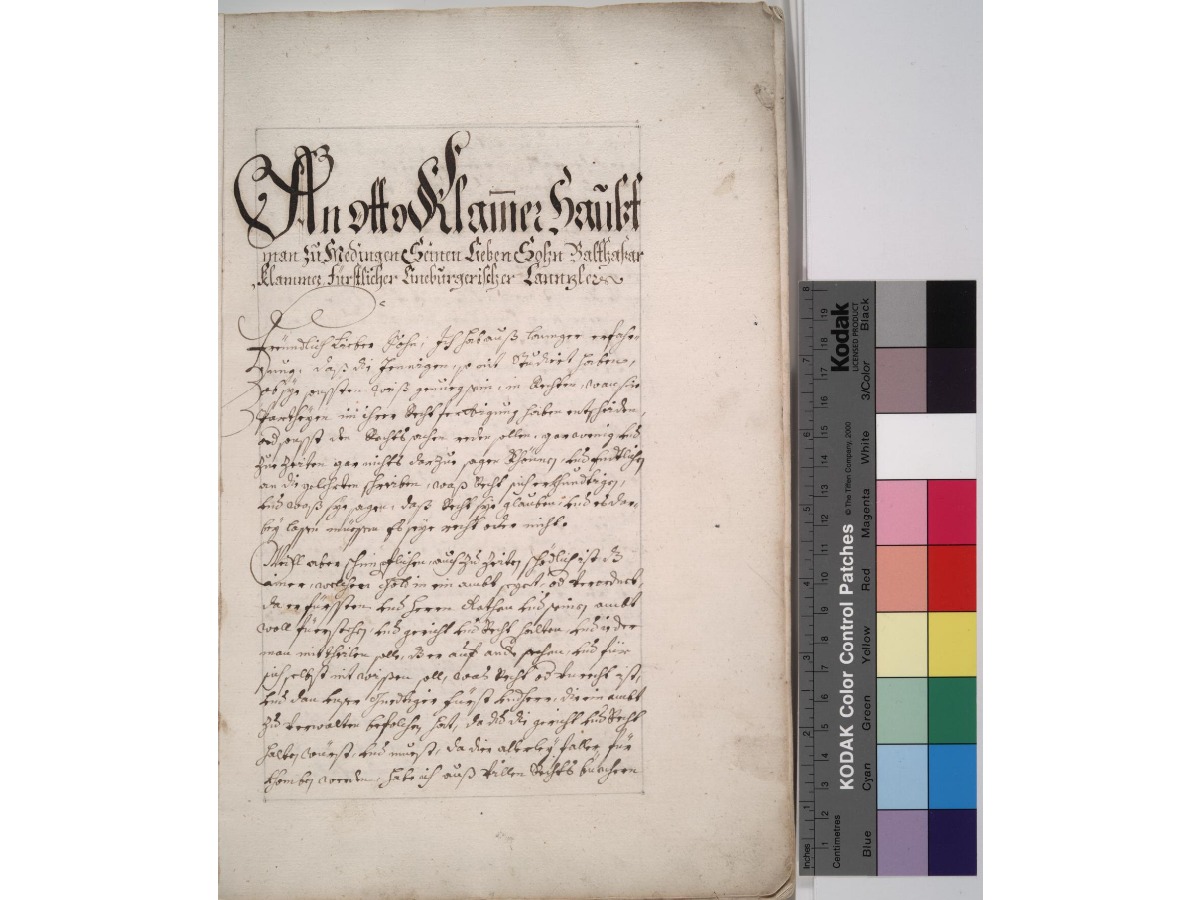 Auszug aus allerley Rechtsbüchern.
Information About This Item
Creator
Klammer, Balthasar, -1578.
Title
Auszug aus allerley Rechtsbüchern.
Date
between 1560 and 1578
Description
ff. 76. Paper - 305 x 203 mm. Pagination in upper right corner begins with "1" on the present f. 9 (omitting the front matter).
Selections from various jurisprudential works, compiled by Klammer for his son Otto who was entering public office to provide a concise handbook clarifying legal literature. On ff. i-ii, dedication; on f. 3r-v, register; on ff. iv-viii, preface.
Identifier
KK276.K56 1560
Coverage
Lüneburg, Germany.