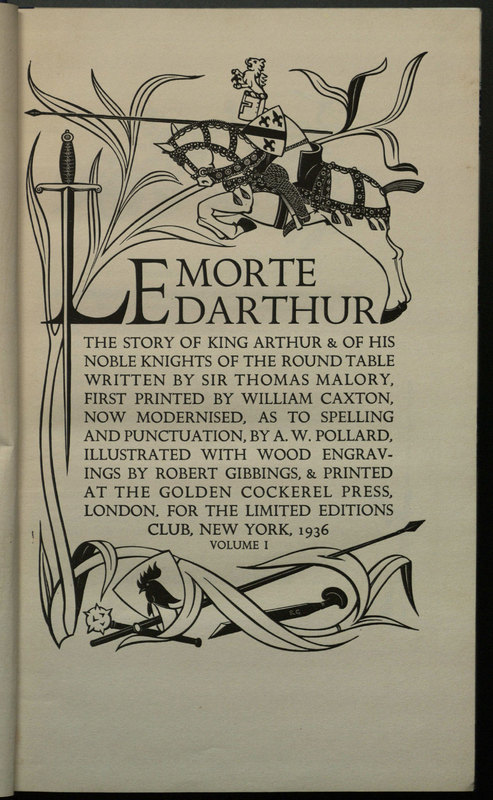 Morte d'Arthur
Information About This Item
Creator
Malory, Thomas, Sir, active 15th century.
Title
Morte d'Arthur
Le morte Darthur : the story of King Arthur & of his noble knights of the Round table / written by Sir Thomas Malory ; first printed by William Caxton, now modernised as to spelling and punctuation by A. W. Pollard ; illustrated with wood engravings by Robert Gibbings.
Publisher
London : Printed at the Golden Cockerel Press for the Limited Editions Club, New York
Identifier
PR2043 .P64 1936
http://laurel.lso.missouri.edu/record=b2127421~S1
Subject
Arthurian romances.