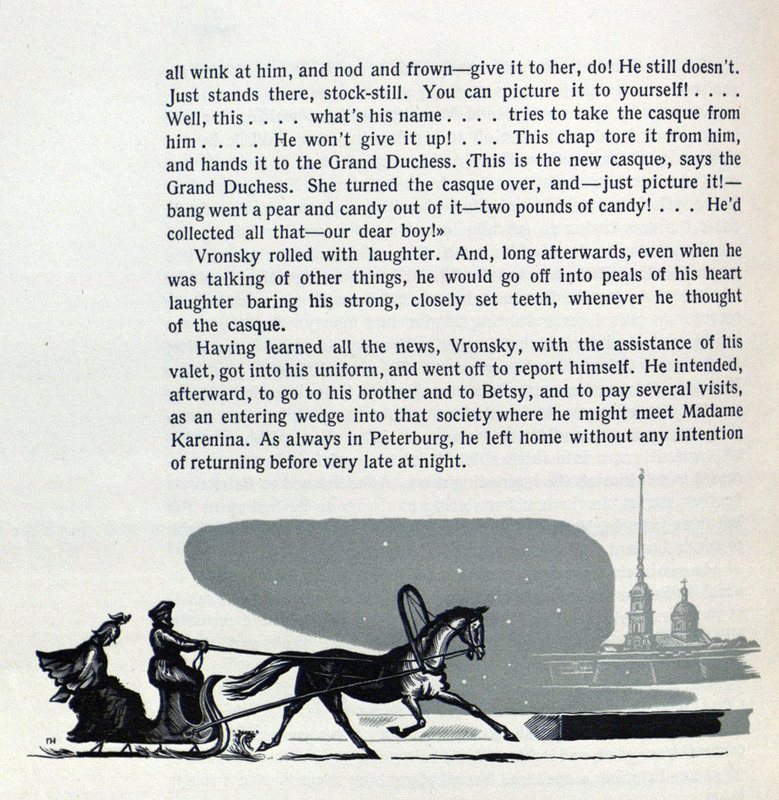 Anna Karenina. English
Information About This Item
Creator
Tolstoy, Leo, graf, 1828-1910.

Title
Anna Karenina. English

Anna Karenina / by Leo Tolstoy ; translated by Constance Garnett, edited by Bernard Guilbert Guerney and Gustavus Spett ; with an introduction by Anatole Lunacharsky, and with wood-engravings by Nikolas Piskariov.
Publisher
Moscow, U.S.S.R. : Published for the members of the Limited Editions Club of New York by the State Publishing House for Fiction and Poetry
Description
"This edition...consists of fifteen hundred copies...illustrated and designed by Nikolai Piskariov. This copy is numbered 478 and is signed by Piskariov"
Identifier
OCLC/WorldCat Number: 1267766
Subject
Married women -- Fiction.

Adultery -- Fiction.

Contributor
Garnett, Constance, 1861-1946.
Guerney, Bernard Guilbert, 1894-

Spett, Gustavus.

Lunacharsky, Anatoly Vasilievich, 1875-1933.

Piskariov, Nikolai.

Format
2 volumes : color illustrations ; 28 cm