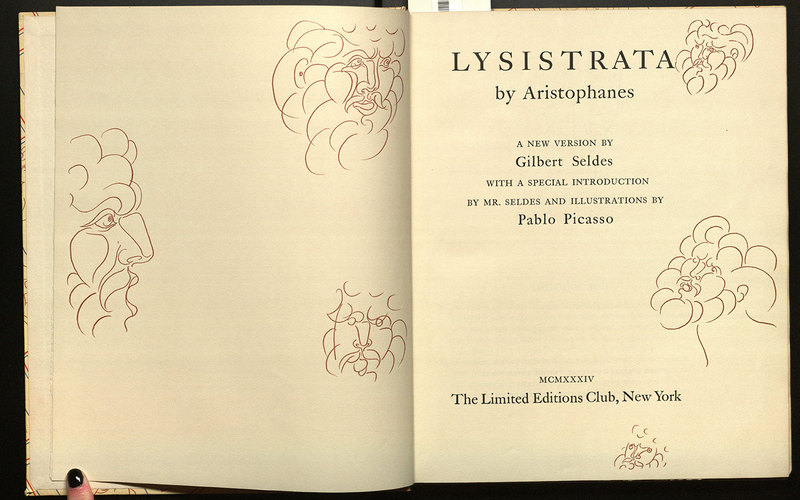 Lysistrata. English
Information About This Item
Title
Lysistrata. English
Lysistrata / by Aristophanes ; a new version by Gilbert Seldes ; with a special introduction by Mr. Seldes ; and illustrations by Pablo Picasso.
Publisher
New York : The Limited Editions Club
Description
"Copy number ... of this edition of Lysistrata. Fifteen hundred copies were printed for members of The Limited Editions Club from the etchings and drawings made exclusively for this edition by Pablo Picasso, who signs this copy: Picasso. This edition has been ... printed ... on Rives paper"--Colophon.

Identifier
OCLC/WorldCat Number: 3754107
Subject
Lysistrata (Fictitious character) -- Drama.

Peace movements -- Drama.

Women and peace -- Drama.

Contributor
Seldes, Gilbert, 1893-1970
Picasso, Pablo, 1881-1973, Illustrator.
Format
117 pages, 1 unnumbered page : illustrations, plates ; 30 cm