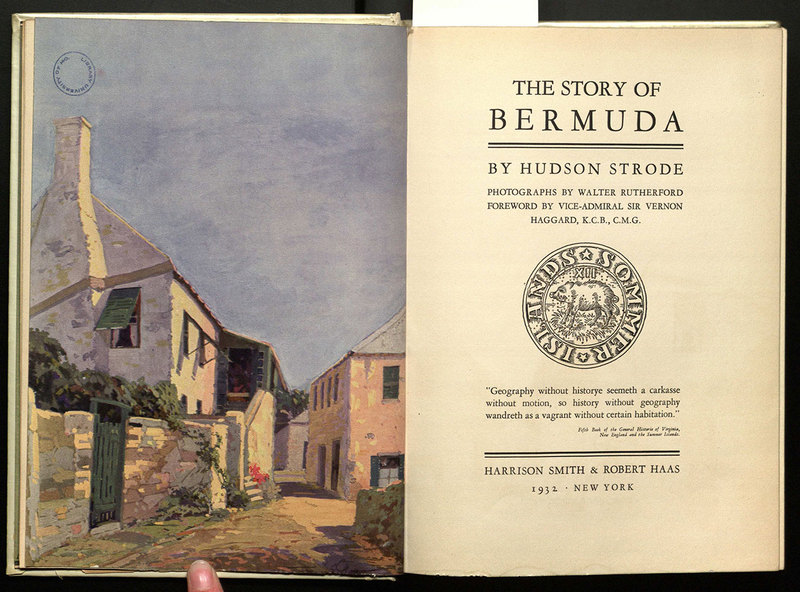 The story of Bermuda / by Hudson Strode; photos. by…
Information About This Item
Creator
Strode, Hudson, 1892-1976.
Title
The story of Bermuda / by Hudson Strode; photos. by Walter Rutherford, foreword by Vice-Admiral Sir Vernon Haggard.
Publisher
New York : Harrison Smith & Robert Haas
Description
274 pages : illustrations, map (on lining papers) ; 24 cm
Descriptive letterpress on versos facing the plates.
Bibliography: pages 373-374.
Identifier
http://laurel.lso.missouri.edu/record=b2088730~S1
Subject
Architecture, Domestic -- Bermuda Islands.
Bermuda Islands -- History
Bermuda Islands -- Description and travel.