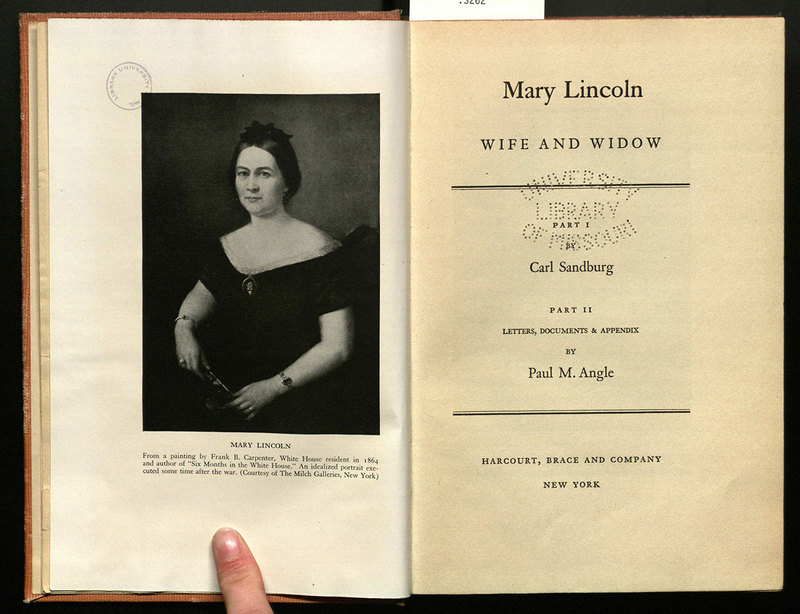 Mary Lincoln : wife and widow / Part I by…
Information About This Item
Creator
Sandburg, Carl, 1878-1967.
Angle, Paul M. (Paul McClelland), 1900-1975.
Title
Mary Lincoln : wife and widow / Part I by Carl Sandburg; part II Letters, documents & appendix by Paul M. Angle.
Publisher
New York : Harcourt, Brace and Co.
Description
xii, 3-357 pages : frontispiece, portraits, facsimiles ; 23 cm
"Acknowledgments and sources": pages v-viii.
"Second printing <first trade edition> November, 1932."
Identifier
http://laurel.lso.missouri.edu/record=b6806696~S1
Subject
Lincoln, Mary Todd, 1818-1882.