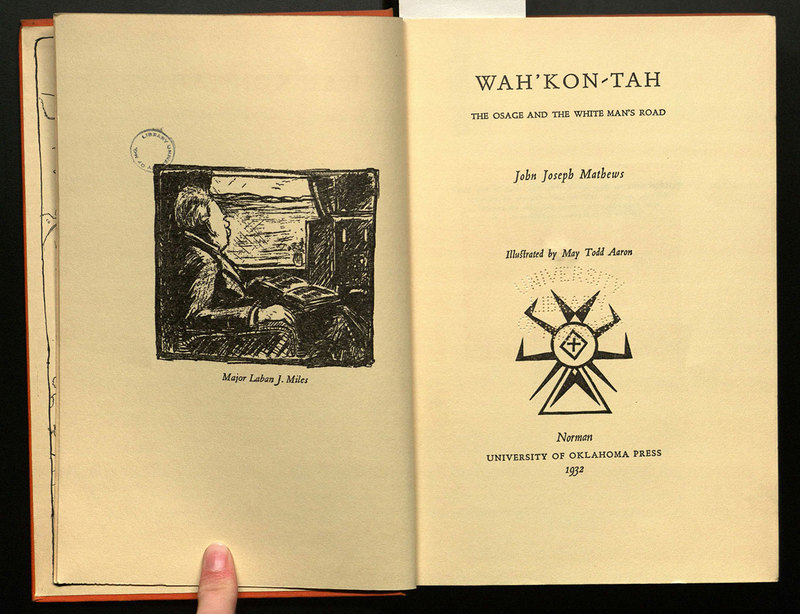 Wah'kon-tah ; the Osage and the white man's road /…
Information About This Item
Creator
Mathews, John Joseph, 1895-1979.
Title
Wah'kon-tah ; the Osage and the white man's road / [by] John Joseph Mathews; illustrated by May Todd Aaron.
Publisher
Norman : University of Olkahoma press
Description
13-359 pages, 1 unnumbered page including frontispiece, ., plates : folded map ; 24 cm
Illustrated lining-papers.
Identifier
http://laurel.lso.missouri.edu/record=b1345655~S1
Subject
Miles, Laban J., 1844-1931.
United States. Bureau of Indian Affairs. Osage Agency.
Osage Indians.