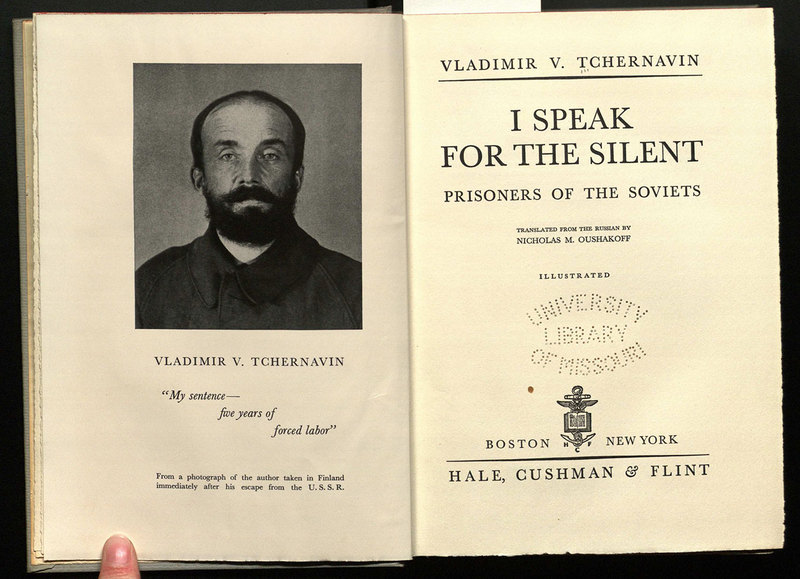 I speak for the silent prisoners of the soviets /…
Information About This Item
Creator
Tchernavin, Vladimir V. (Vladimir V︠i︡acheslavovich)
Title
I speak for the silent prisoners of the soviets / translated from the Russian by Nicholas M. Oushakoff.
Publisher
Boston ; New York : Hale, Cushman & Flint
Description
7 leaves, [3]-368 pages : frontispiece, map, portraits ; 21 cm
Author's holograph note to Walter Williams inserted.
At head of title: Vladimir V. Tchernavin.
Maps on lining-papers.
"First printing, February, 1935."
Identifier
http://laurel.lso.missouri.edu/record=b2018751~S1
Subject
Soviet Union. Obʺedinennoe gosudarstvennoe politicheskoe upravlenie.

Communism -- Soviet Union.
Fisheries -- Soviet Union.
Secret service -- Soviet Union.
Prisons -- Soviet Union.
Soviet Union -- History -- Revolution, 1917-1921 -- Personal narratives.