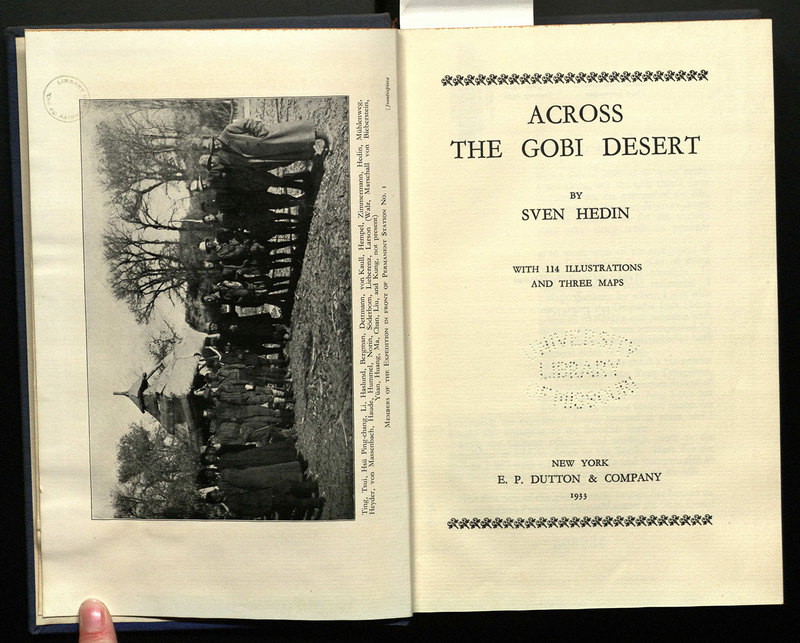 Across the Gobi Desert / by Sven Hedin ; translated…
Information About This Item
Creator
Hedin, Sven Anders, 1865-1952.
Cant, Herbert John, 1899-
Title
Across the Gobi Desert / by Sven Hedin ; translated from the German by H.J. Cant.
Publisher
New York : Dutton
Description
402 pages ; 24 cm
Autographed copy.
"Lop-nor, the wandering lake" (p. 360-392) does not appear in the German edition.
Identifier
http://laurel.lso.missouri.edu/record=b1988591~S1
Subject
Gobi Desert (Mongolia and China)
Mongolia -- Description and travel.