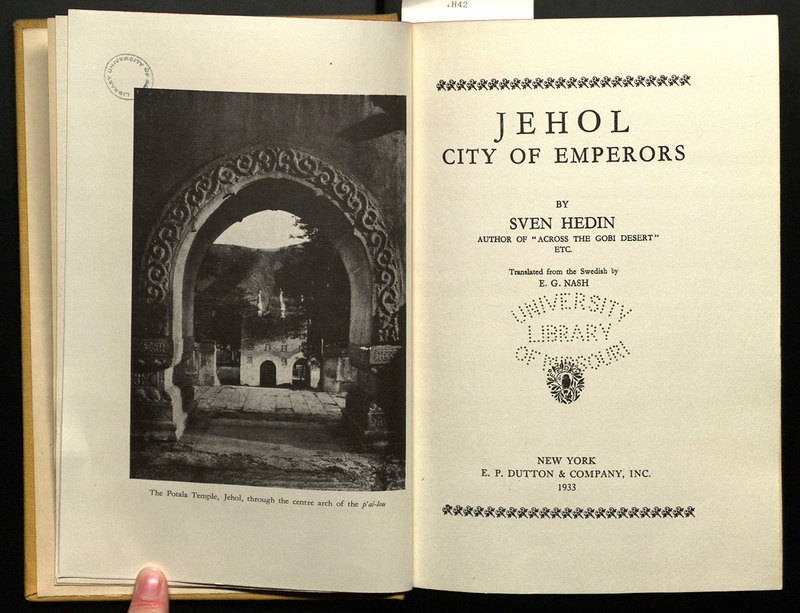 Jehol, city of emperors / by Sven Hedin ... translated…
Information About This Item
Creator
Hedin, Sven Anders, 1865-1952.
Title
Jehol, city of emperors / by Sven Hedin ... translated from the Swedish by E. G. Nash.
Jehol, kejsarstaden. English
Publisher
New York : E.P. Dutton & company, inc.
Description
xiv, 278 pages including plates : frontispiece, plates, portraits, map ; 23 cm
"First edition."
Identifier
http://laurel.lso.missouri.edu/record=b2833657~S1
Subject
Kangxi, Emperor of China, 1654-1722.
Qianlong, Emperor of China, 1711-1799.
Chengde (China) -- Description and travel.
Temples -- China -- Chengde.
China -- Court and courtiers.