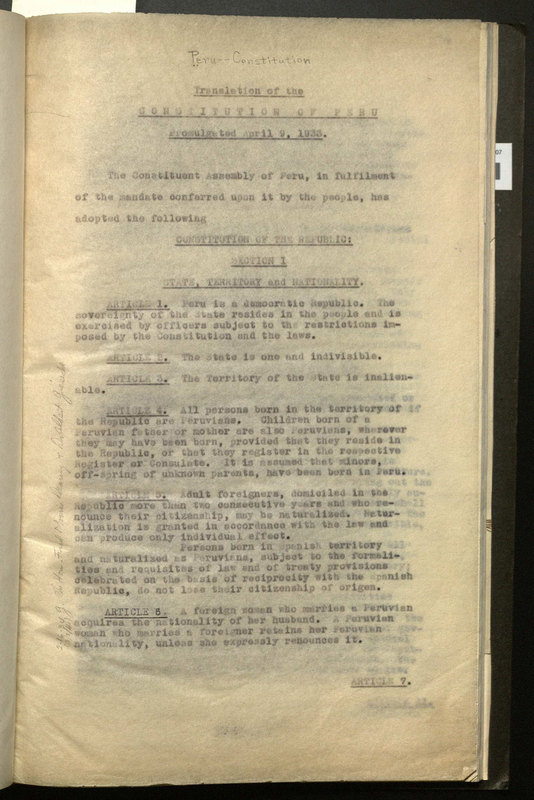 Translation of the Constitution of Peru : promulgated April 9,…
Information About This Item
Creator
Peru. Constitutión.
Giesecke, Albert Anthony, 1880-
Williams, Walter, 1864-1935.
Dearing, Fred Morris, 1879-1963.
Title
Translation of the Constitution of Peru : promulgated April 9, 1933.
Description
41 numbered leaves ; 32 cm
Caption title.
Type-written.
"Prepared by Dr. Albert Giesecke of the embassy staff."
Inserted: A typewritten letter of presentation from Fred M. Dearing to Pres. Walter Williams, dated Mar. 16, 1934.