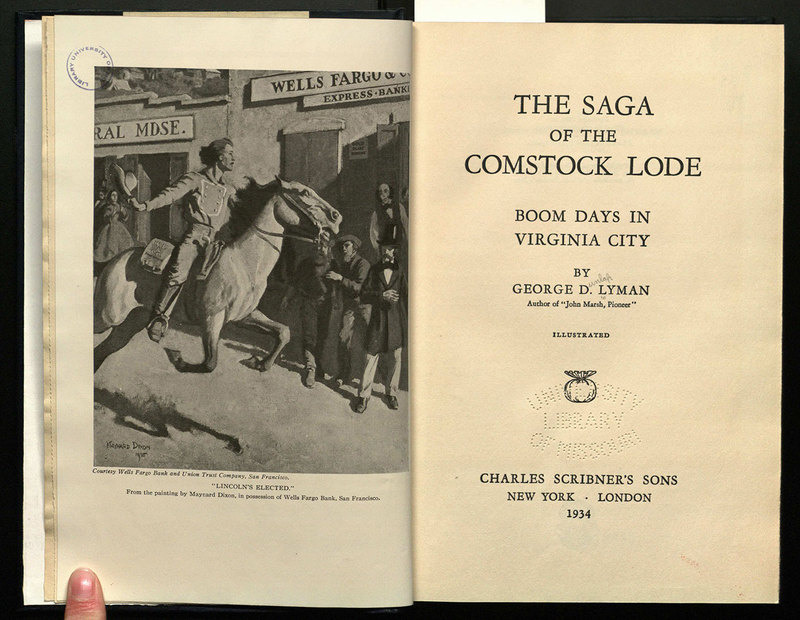 The saga of the Comstock lode : boom days in…
Information About This Item
Creator
Lyman, George D. (George Dunlap), 1882-1949.
Title
The saga of the Comstock lode : boom days in Virginia City / by George D. Lyman.
Publisher
New York ; London : Scribner
Description
399 pages : illustrations
Author's note to Walter Williams inserted.
Identifier
http://laurel.lso.missouri.edu/record=b1698896~S1
Subject
Mineral industries -- Nevada -- History.
Comstock Lode (Nev.)
Virginia City (Nev.)