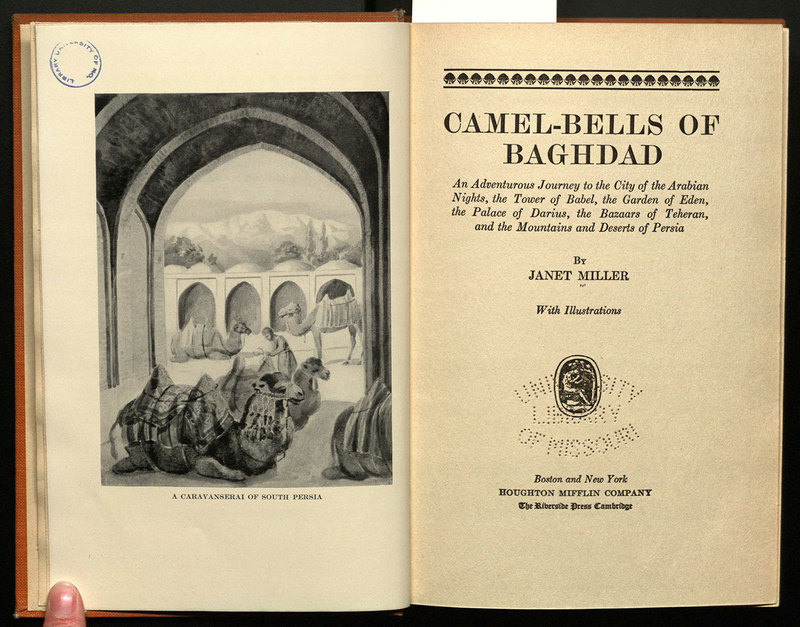 Camel-bells of Baghdad : an adventurous journey to the city…
Information About This Item
Title
Camel-bells of Baghdad : an adventurous journey to the city of the Arabian nights, the tower of Babel, the garden of Eden, the palace of Darius, the bazaars of Teheran, and the mountains and deserts of Persia.
Publisher
Boston, New York : Houghton Mifflin company
Description
viii, pages, 1 leaf, 299 pages : frontispiece, plates. ; 22 cm
MU: Author's note to Walter Williams inserted.
Identifier
http://laurel.lso.missouri.edu/record=b2081560~S1
Subject
Baghdad (Iraq) -- Description and travel.
Iran -- Description and travel.