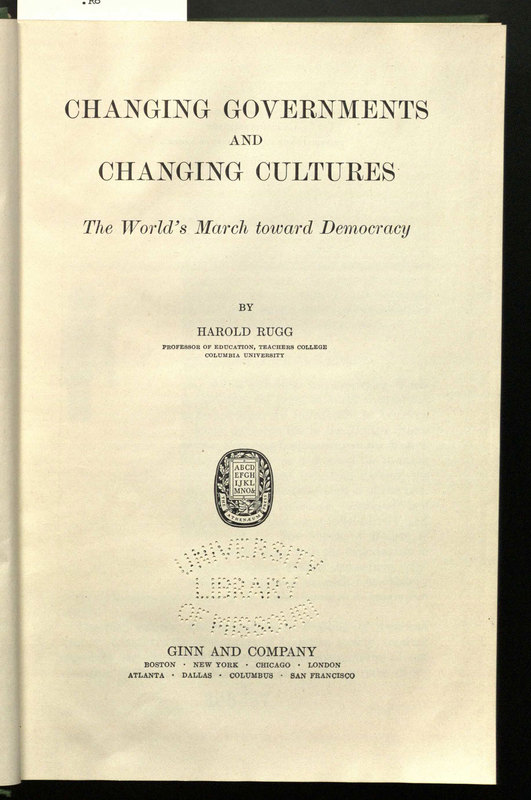 Changing governments and changing cultures : the world's march toward…
Information About This Item
Creator
Rugg, Harold Ordway, 1886-1960.
Title
Changing governments and changing cultures : the world's march toward democracy / by Harold Rugg.
The World's march toward democracy.
Description
xvi, 701 pages : illustrations maps ; 24 cm
Author's note to Walter Williams inserted.
Identifier
http://laurel.lso.missouri.edu/record=b1973129~S1
Subject
Civilization.

Democracy.
Europe -- Politics and government.