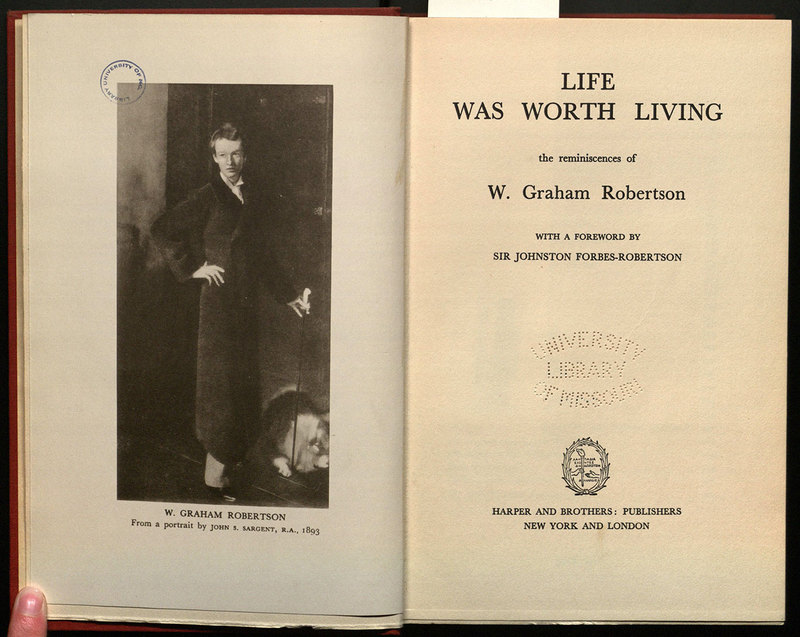 Life was worth living ; the reminiscences of W. Graham…
Information About This Item
Creator
Robertson, W. Graham (Walford Graham), 1866-1948.
Title
Life was worth living ; the reminiscences of W. Graham Robertson / with a foreword by Sir Johnston Forbes-Robertson.
Publisher
New York, London : Harper and Brothers
Description
xii, 343 pages, 1 unnumbered page : portraits ; 25 cm
English edition (London, H. Hamilton ltd.) has title: Time was.
Includes index.
Identifier
http://laurel.lso.missouri.edu/record=b2069720~S1
Subject
Artists -- Correspondence.

Artists -- Biography.