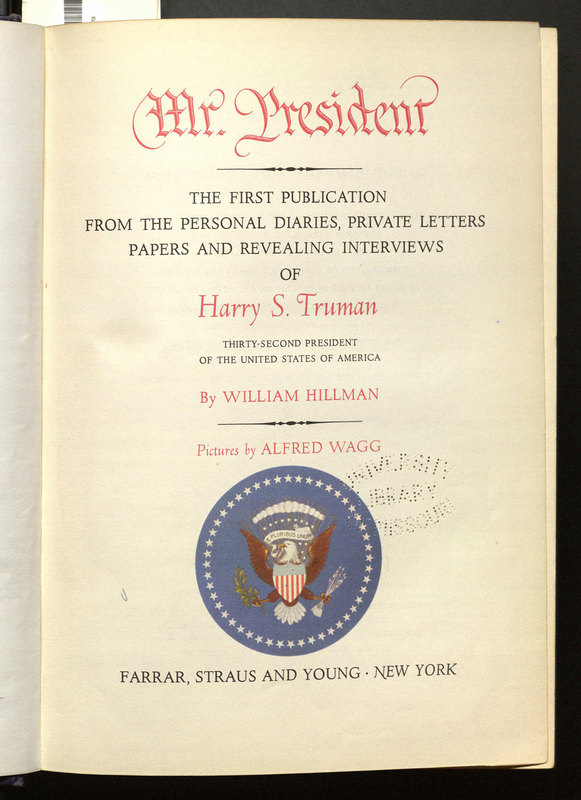 Mr. President : the first publication from the personal…
Information About This Item
Creator
Truman, Harry S., 1884-1972.
Title
Mr. President : the first publication from the personal diaries, private letters, papers, and revealing interviews of Harry S. Truman, thirty-second President of the United States of America / by William Hillman ; pictures by Alfred Wagg.
Publisher
New York : Farrar, Straus and Young
Description
Signed by Harry Truman and William Hillman to the School of Journalism, U of Missouri.
Identifier
http://laurel.lso.missouri.edu:80/record=b3162424~S1
Subject
United States -- Politics and government -- 1945-1989 -- Sources.
Contributor
Harry Truman was the 33rd President of the United States, an American politician of the Democratic Party
Hillman, William, 1895-Journalist and news commentator; editor of Mr. President (1952); assistant to Harry S. Truman in various writing projects, including Truman's Memoirs (1955-56) and Mr. Citizen (1960).