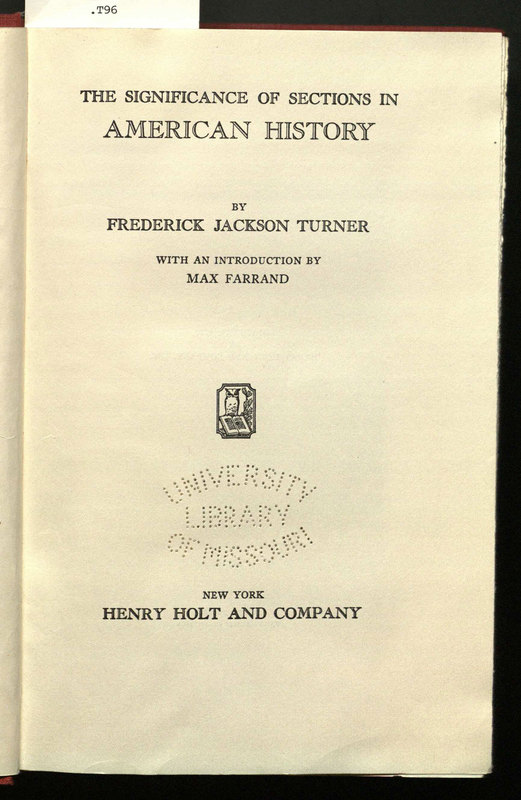 The significance of sections in American history / by…
Information About This Item
Creator
Turner, Frederick Jackson, 1861-1932.
Title
The significance of sections in American history / by Frederick Jackson Turner; with an introduction by Max Farrand.
Publisher
New York : H. Holt and company
Description
Essays, edited by Max Farrand and Avery Craven
Signed to Walter William by the author.
Identifier
http://laurel.lso.missouri.edu:80/record=b1253567~S1
Subject
Regionalism -- United States.
Sectionalism (United States)
United States -- History.
Contributor
Frederick Jackson Turner was an American historian in the early 20th century, based at the University of Wisconsin until 1910, and then at Harvard.
Farrand, Max, 1869-1945.
Craven, Avery, 1885-1980.