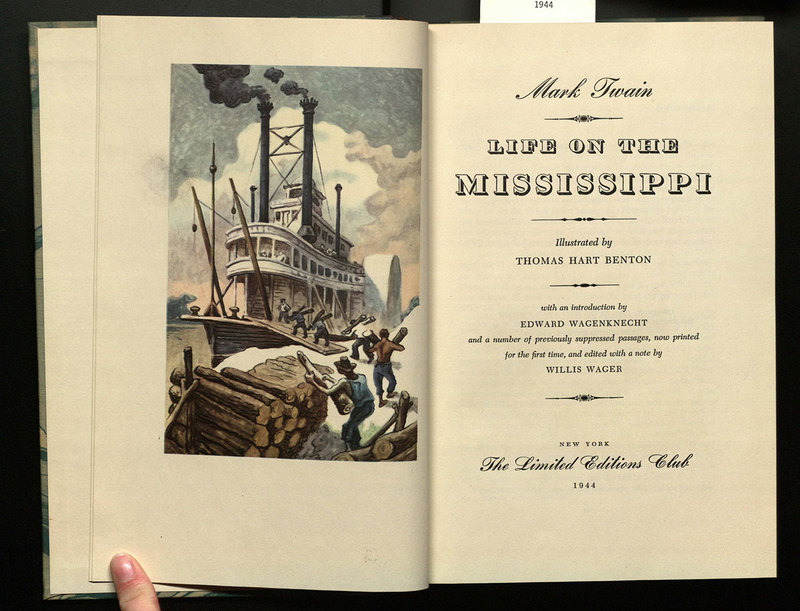 Life on the Mississippi / Mark Twain ; illustrated by…
Information About This Item
Creator
Twain, Mark, 1835-1910.
Title
Life on the Mississippi / Mark Twain ; illustrated by Thomas Hart Benton, with an introduction by Edward Wagenknecht and a number of previously suppressed passages, now printed for the first time, and edited with a note by Willis Wager.
Publisher
New York : The Limited Editions Club,
Description
edition of twelve hundred numbered copies
MU: Library has no. 1022, signed by the illustrator.
Subject
Mississippi River -- Description and travel.
Mississippi River Valley -- Social life and customs.
Contributor
Thomas Hart Benton was perhaps the best known muralist associated with the American Scene Painting movement of the 1930s.
Benton is most closely associated with Regionalism a movement that rejected modernism in favor of a naturalistic and representational style.
Source: American Studies at the University of Virginia