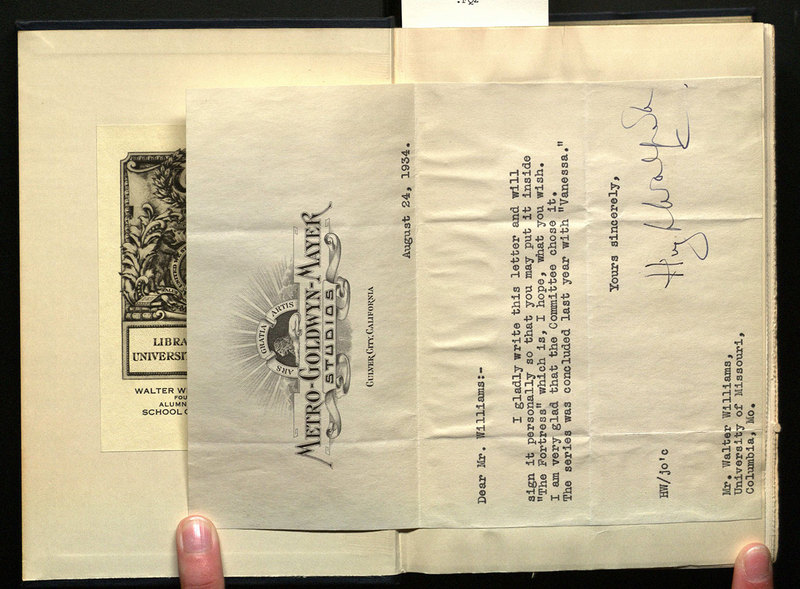 The fortress
Information About This Item
Creator
Walpole, Hugh, 1884-1941.
Publisher
Garden City, New York : Doubleday, Doran & Company
Description
This third volume of the Herries Chronicles , traces the rich and romantic history of an English Lake District family through fifty years - from the summer fair at Keswich to the coronation of Queen Victoria.
The book is signed by the author to Walter Williams
Identifier
http://laurel.lso.missouri.edu:80/record=b2240154~S1
Subject
Vendetta.
Fortification
Contributor
Sir Hugh Seymour Walpole, CBE was an English novelist. . Between 1909 and 1941 he wrote thirty-six novels, five volumes of short stories, two original plays and three volumes of memoirs. His range included disturbing studies of the macabre, children's stories and historical fiction, most notably his Herries Chronicle series, set in the Lake District. He worked in Hollywood writing scenarios for two Metro-Goldwyn-Mayer films in the 1930s.