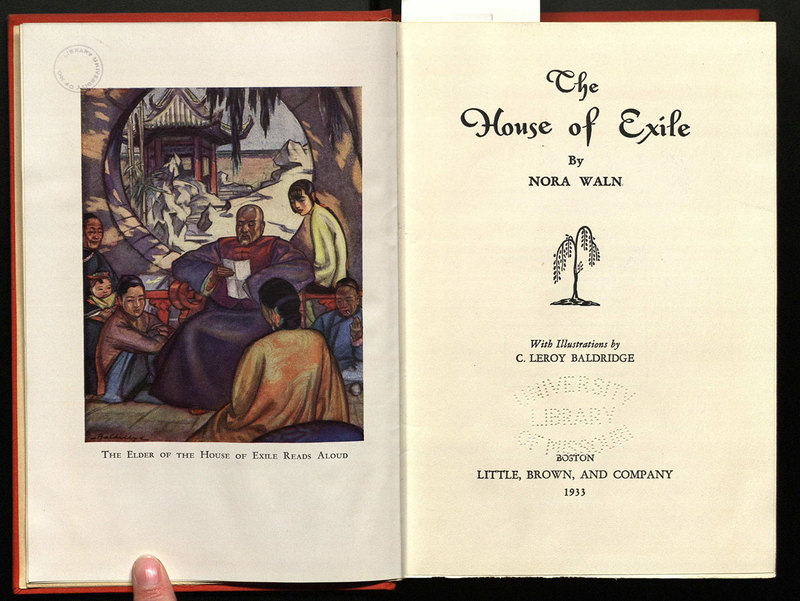 The House of exile / by Nora Waln; with illustrations…
Information About This Item
Creator
Waln, Nora,1895–1964
Title
The House of exile / by Nora Waln; with illustrations by C. Le Roy Baldridge.
Publisher
Boston : Little, Brown, and Company
Description
The books signed by the author to Walter Williams
Identifier
http://laurel.lso.missouri.edu:80/record=b2833634~S1
Subject
China -- Social life and customs.
China -- History -- Republic, 1912-1949.
Contributor
Nora Waln was an American writer and journalist in the 1930s–50s, writing books and articles on her time spent in Germany and China. She was among the first to report on the spread of Nazism from 1934 to 1938.