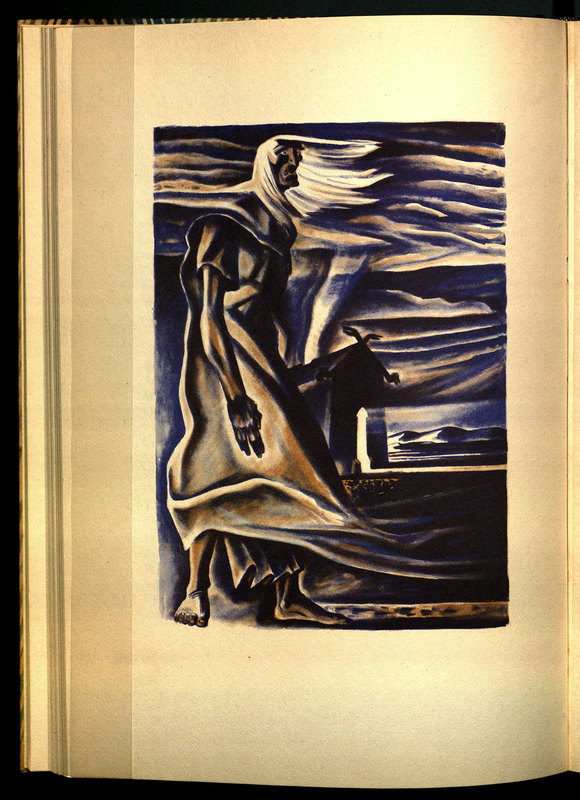 Beowulf / translated into modern verse by William Ellery Leonard…
Information About This Item
Title
Beowulf / translated into modern verse by William Ellery Leonard ; with a preface by the translator, and illustrations by Lynd Ward.
Publisher
New York : For the members of the Limited Editions Club
Description
xv, 152 pages : illustrations (some color) ; 31 cm

"Of this special edition ... fifteen hundred copies have been made ... at the Gallery Press in New York"--Colophon.
Issued in a slipcase.
MU: Library's copy is no. 767.
Identifier
http://laurel.lso.missouri.edu/record=b4120281~S1
PR1583 .L4 1952
Subject
Monsters -- Poetry.
Dragons -- Poetry.
Epic poetry, English (Old) -- Translations into English.
Heroes -- Poetry.
Contributor
Leonard, William Ellery, 1876-1944, translator.
Ward, Lynd, 1905-1985, illustrator.