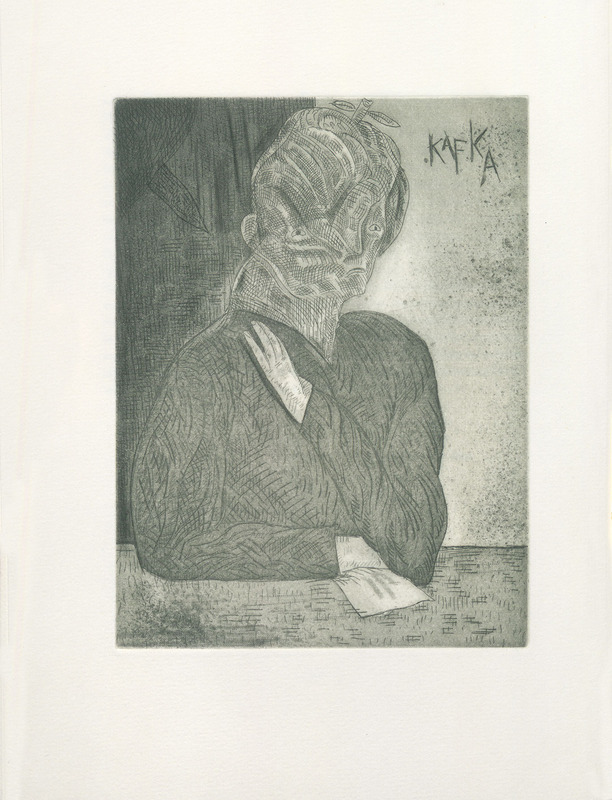 Verwandlung. English
Information About This Item
Creator
Kafka, Franz, 1883-1924.
Cuevas, José Luis, 1934-
Muir, Willa, 1890-1970.
Muir, Edwin, 1887-1959.
Coles, Robert.
Keleher, Daniel.
Limited Editions Club.
Wild Carrot Letterpress.
Title
Verwandlung. English
Metamorphosis / written by Franz Kafka ; translated by Willa and Edwin Muir ; with drawings & etchings by José Luis Cuevas ; introduced by Robert Coles.
Publisher
New York City : The Limited Editions Club, 1984.
Description
"... 1500 copies. The text and drawings were printed by Daniel Keleher at the Wild Carrot Letterpress."
Identifier
http://laurel.lso.missouri.edu/record=b1814882~S1