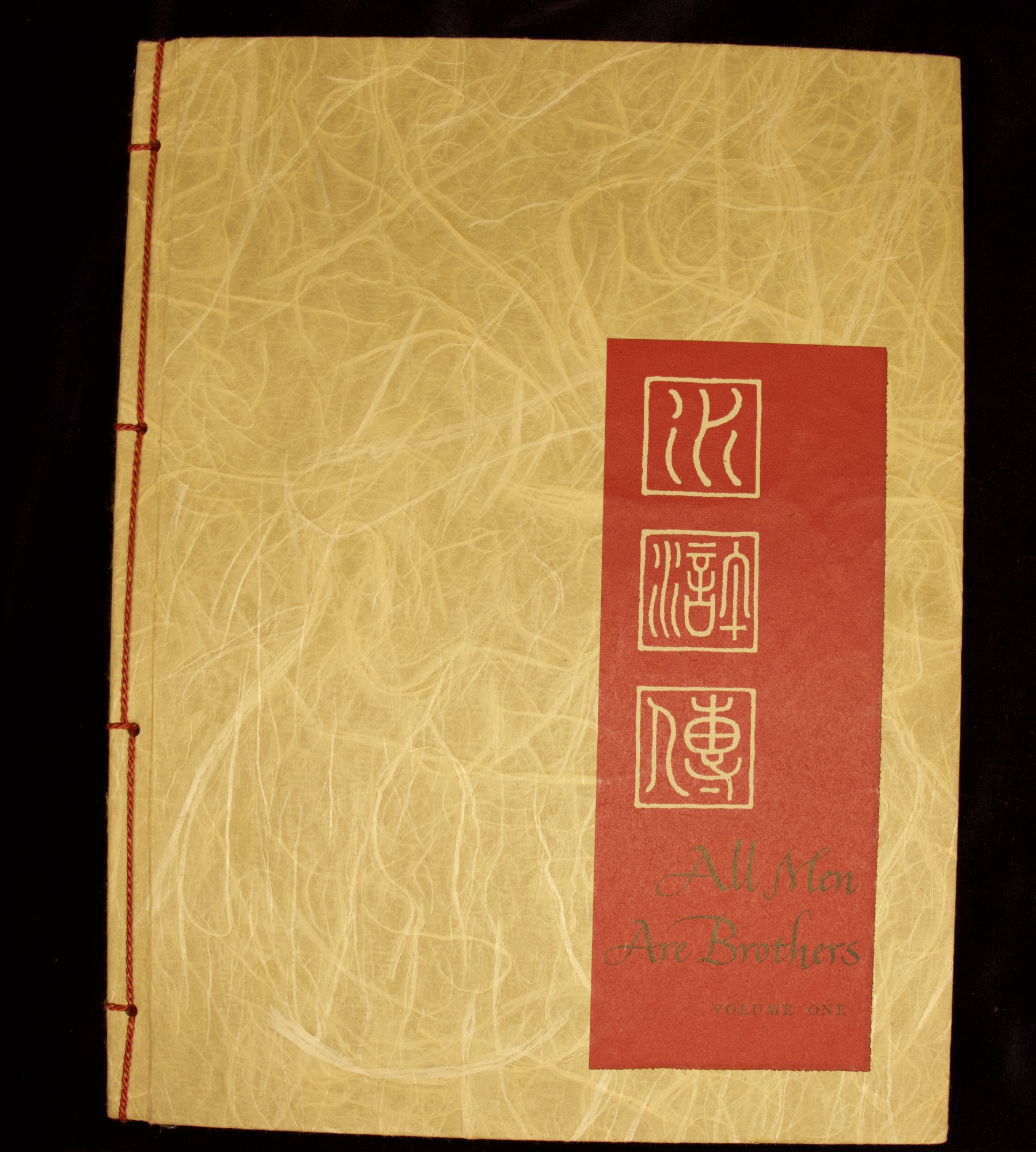 Shui hu zhuan. English.
Information About This Item
Creator
Buck, Pearl S. (Pearl Sydenstricker), 1892-1973.
Lin, Yutang, 1895-1976.
Covarrubias, Miguel, 1904-1957.
Title
Shui hu zhuan. English.
All men are brothers : (Shui hu chuan) / tr. from the Chinese by Pearl S. Buck. With an introduction by Lin Yutang and illustrations by Miguel Covarrubias.
Publisher
For the members of the Limited Editions Club
Description
Title also in Chinese.
MU: This is copy number 478 and signed by illustrator.
Identifier
OCLC/WorldCat Number: 2533005
Format
2 volumes (xxiv, 688 pages) : color illustrations ; 32 cm