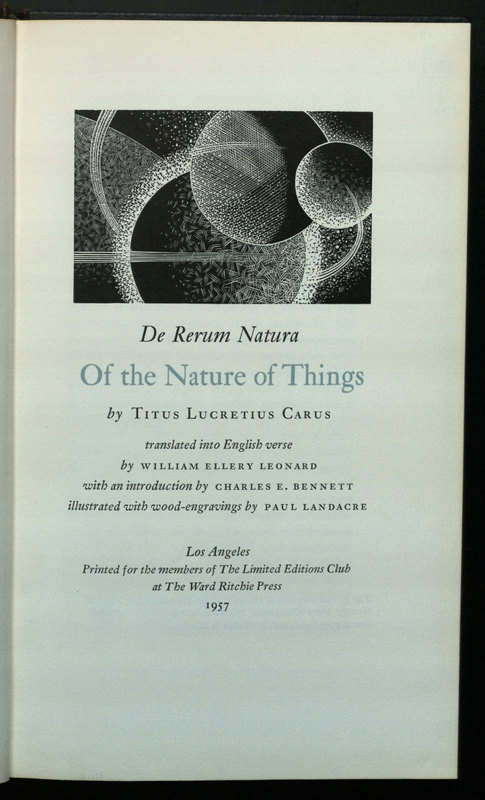 De rerum natura. English
Information About This Item
Creator
Lucretius Carus, Titus.
Title
De rerum natura. English
De rerum natura = Of the nature of things / translated into English verse by William Ellery Leonard with an introduction by Charles E. Bennett ; illustrated with wood-engravings by Paul Landacre.
Publisher
Los Angeles : Printed for the members of the Limited Editions Club at the Ward Ritchie Press
Identifier
Rare PA6483 .E5 L4 1957
http://laurel.lso.missouri.edu/record=b3615761~S1
Subject
Didactic poetry, Latin -- Translations into English.
Philosophy, Ancient -- Poetry.