From Milk and Honey to Robert Frost, what are your thoughts about poetry? It tends to be one of those genres that stirs a lot of debate. You either love it or hate it. I think poetry gets a reputation that it doesn't deserve. Sure, there are a lot of poetry books out there that are not worth my recommendation, but with every not-so-good collection, you also have a great one. So, this month for National Poetry Month, I'm counting down the top five must-read poetry books that you can find at your Mizzou libraries! This list contains recommendations perfect for fans of the classics, fans of contemporary, or just readers who don't know where to begin. Be sure to check out one of these books before April ends!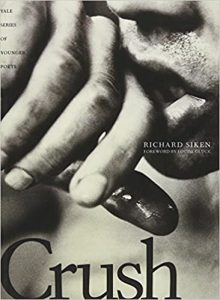 Crush, Richard Siken
The 2004 winner of the Yale Younger Poets Prize, Crush, is an impressive collection of poems centering around the obsession that can come from being in love. Siken is a master at his craft and an expert at capturing vulnerability to its core, as he creates a series of work that leaves you feeling every raw emotion written on the page. This collection is filled with yearning, heartbreak, and violent imagery that will stay with you long after you finish and is a must-read for lovers of more popular and contemporary poetry.
Envelope Poems, Emily Dickinson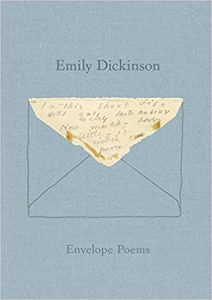 Envelope Poems is a collection of work from legendary poet Emily Dickinson written on the actual scraps of paper she originally wrote on! Since Dickinson has only a small amount of her work published, this book is filled with beautiful poems that give the reader the ability to escape into Dickinson's mind and witness her exact scribbles of these poems. This is an excellent collection for beginners or readers who are intimidated by classics and is a fascinating binding of Dickinson's work that will leave you marveling at her envelope poems.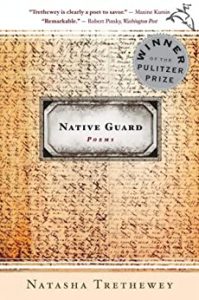 Native Guard, Natasha Tretheway
2007 Pulitzer Prize winner Native Guard is a story that honors Natasha Tretheway's mother's life as well as her childhood. This book of poetry is heartbreaking and sometimes troubling to read as Tretheway confronts the racial history of the South and the story of one of the first black regiments, the Native Guard, who were called to serve in the Civil War. Natasha Tretheway is a natural writer, composing poems that leave the reader feeling heartbroken and impacted by her words. This is a must-read collection for those looking for poems that will leave a lasting impression!
The Complete Collected Poems of Maya Angelou, Maya Angelou
In her lifetime, Maya Angelou left her mark on the world by capturing the most vulnerable feelings of being human and putting them into words. Discussing topics from the African American experience to womanhood to the trials and tribulations of love and pain, Angelou inspired and healed her readers with her poems. This is a stunning collection filled with all of Angelou's most powerful and prominent poems like "Still I Rise" and "On the Pulse of Morning" and is a must-read for fans or readers looking for a beautiful collection of poetry to try out!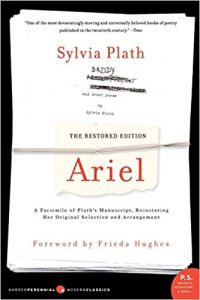 Ariel: The Restored Edition, Sylvia Plath
After she died in 1963, Sylvia Plath left behind a legacy of being one of the most prominent writers of her time and also a collection of poems called Ariel. In 1965, two years after her death, Plath's work was finally published and went on to receive worldwide acclaim for her confessional and vulnerable words. However, due to editing by her husband, this original edition was highly inaccurate to Plath's vision of her collection, and it wasn't until 2004 that Ariel was able to be restored and published true to Plath's desires. Ariel: The Restored Edition is a brilliant and thought-provoking collection of poetry that highlights the talent and struggles of the famous poet and is sure to leave the reader enthralled by Plath's genius writing.
Danielle Gorman / English Intern / Spring 2021