June is Pride Month and to help celebrate this month of love and acceptance, here are some books available at Mizzou Libraries that tell stories of triumphs and struggles of the LGBTQ community.
These are just a few recommendations, so be sure to search the library catalog to see what else we have.
Have book recommendation? Let us know here.
For the Fiction Fans: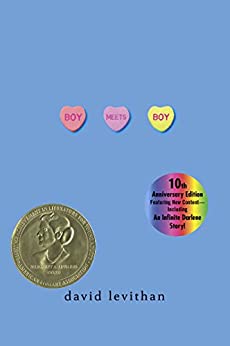 Boy Meets Boy by David Levithan 
This is the story of Paul, a sophomore at a high school like no other: The cheerleaders ride Harleys, the homecoming queen used to be a guy named Daryl (she now prefers Infinite Darlene and is also the star quarterback), and the gay-straight alliance was formed to help the straight kids learn how to dance. When Paul meets Noah, he thinks he's found the one his heart is made for. Until he blows it. The school bookie says the odds are 12-to-1 against him getting Noah back, but Paul's not giving up without playing his love really loud. His best friend Joni might be drifting away, his other best friend Tony might be dealing with ultra-religious parents, and his ex-boyfriend Kyle might not be going away anytime soon, but sometimes everything needs to fall apart before it can really fit together right. This is a happy-meaningful romantic comedy about finding love, losing love, and doing what it takes to get love back in a crazy-wonderful world.
https://encore.searchmobius.org/iii/encore/record/C__Rb29393525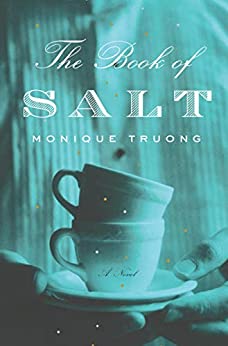 The Book of Salt by Monique Truong 
A novel of Paris in the 1930s from the eyes of the Vietnamese cook employed by Gertrude Stein and Alice B. Toklas, by the author of The Sweetest Fruits. Viewing his famous mesdames and their entourage from the kitchen of their rue de Fleurus home, Binh observes their domestic entanglements while seeking his own place in the world. In a mesmerizing tale of yearning and betrayal, Monique Truong explores Paris from the salons of its artists to the dark nightlife of its outsiders and exiles. She takes us back to Binh's youthful servitude in Saigon under colonial rule, to his life as a galley hand at sea, to his brief, fateful encounters in Paris with Paul Robeson and the young Ho Chi Minh.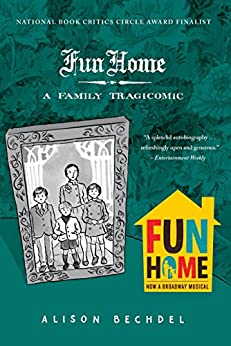 Fun Home: A Family Tragicomic by Alison Bechdel
Alison Bechdel's groundbreaking, bestselling graphic memoir that charts her fraught relationship with her late father. Distant and exacting, Bruce Bechdel was an English teacher and director of the town funeral home, which Alison and her family referred to as the "Fun Home." It was not until college that Alison, who had recently come out as a lesbian, discovered that her father was also gay. A few weeks after this revelation, he was dead, leaving a legacy of mystery for his daughter to resolve. In her hands, personal history becomes a work of amazing subtlety and power, written with controlled force and enlivened with humor, rich literary allusion, and heartbreaking detail. More recently, this memoir was turned into a Tony award winning musical and you can check out the book and lyrics as well.
http://merlin.lib.umsystem.edu/record=b7753395~S1
Marriage of a thousand lies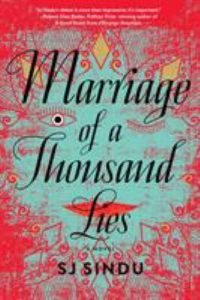 Lucky is an unemployed millennial programmer. Her husband, Krishna, is an editor for a greeting card company. Both are secretly gay, presenting their conservative Sri Lankan-American families with a heterosexual front while dating on the side. When Lucky's grandmother falls, Lucky returns to her mother's home and unexpectedly reconnects with her childhood friend and first lover, Nisha. When the two rekindle old romantic feelings, Lucky tries to save Nisha from entering a marriage based on a lie and finds herself pushed to breaking point. A moving exploration of love and queerness.
https://encore.searchmobius.org/iii/encore/record/C__Rb32604082