For the Non-Fiction Fans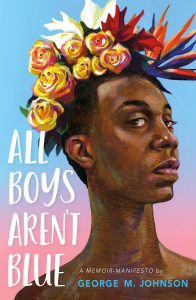 All Boys aren't Blue
In a series of personal essays, prominent journalist and LGBTQIA+ activist George M. Johnson explores his childhood, adolescence, and college years in New Jersey and Virginia. From the memories of getting his teeth kicked out by bullies at age five, to flea marketing with his loving grandmother, to his first sexual relationships, this young-adult memoir weaves together the trials and triumphs faced by Black queer boys.
This book was purchased with funds provided by
ULSAC for their book project.
2021 ULSAC representatives and library ambassadors compiled a list of recommendations with their respective organizations to be a catalyst for more diverse and inclusive literature in the university libraries.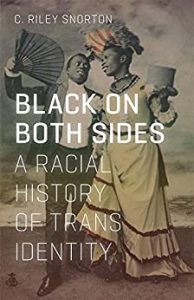 Black on Both Sides by C. Riley Snorton 
The story of Christine Jorgensen, America's first prominent transsexual, famously narrated trans embodiment in the postwar era. Her celebrity, however, has obscured other mid-century trans narratives–ones lived by African Americans such as Lucy Hicks Anderson and James McHarris. Their erasure from trans history masks the profound ways race has figured prominently in the construction and representation of transgender subjects. In Black on Both Sides, C. Riley Snorton identifies multiple intersections between blackness and transness from the mid-nineteenth century to present-day anti-black and anti-trans legislation and violence. Drawing on a deep and varied archive of materials–early sexological texts, fugitive slave narratives, Afro-modernist literature, sensationalist journalism, Hollywood films–Snorton attends to how slavery and the production of racialized gender provided the foundations for an understanding of gender as mutable.
http://merlin.lib.umsystem.edu/record=b12124869~S1
Queer history didn't start with Stonewall. This book explores how LGBTQ people have always been a part of our national identity, contributing to the country and culture for over 400 years. It is crucial for lesbian, gay, bisexual, transgender, and queer youth to know their history. But this history is not easy to find since it's rarely taught in schools or commemorated in other ways. A Queer History of the United States for Young People corrects this and demonstrates that LGBTQ people have long been vital to shaping our understanding of what America is today. Through engrossing narratives, letters, drawings, poems, and more, the book encourages young readers, of all identities, to feel pride at the accomplishments of the LGBTQ people who came before them and to use history as a guide to the future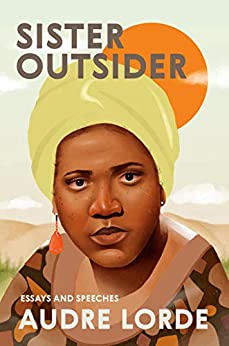 Presenting the essential writings of black lesbian poet and feminist writer Audre Lorde, Sister Outsider celebrates an influential voice in twentieth-century literature. "[Lorde's] works will be important to those truly interested in growing up sensitive, intelligent, and aware."–The New York Times  In this charged collection of fifteen essays and speeches, Lorde takes on sexism, racism, ageism, homophobia, and class, and propounds social difference as a vehicle for action and change. Her prose is incisive, unflinching, and lyrical, reflecting struggle but ultimately offering messages of hope