"The health sciences library is a jewel in the Mizzou library system," says Dr. Vicki Conn, Professor Emerita at the Sinclair School of Nursing.
As a faculty member at the nursing school, Dr. Conn focused on why patients wouldn't take their prescribed medications and finding ways to increase exercise in chronically ill adults. Her research spanned over many years and credits Diane Johnson with helping her throughout the journey.
"I was the principal investigator of three National Institutes of Health [NIH] R01 grants for enormous projects and [Diane's] expertise was critical for securing funding," relays Dr. Conn. Diane remained on the grants after the funding was secured, being named a co-investigator to assist with the "hard work," as Dr. Conn calls it.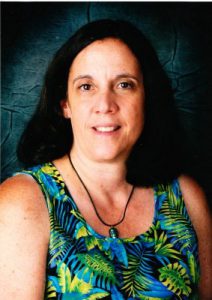 "[Diane] worked with my research staff to facilitate our easy access to the results of searches. For one of our projects, we evaluated over 37,000 potential studies for inclusion. The vast majority of those 37,000 were located by Diane. Diane was a central member of our research team." With Diane as a member of the research team and closely working with the other researchers, allowed her to completely understand the project. Diane could easily adapt and change with search as needed and know the exact information the team found most beneficial.
Dr. Conn's and her team also made great use of the library's interlibrary loan (ILL) department, requesting articles if they needed to be reviewed in their entirety. If the articles weren't available on campus, ILL borrowed them from other libraries, making sure Dr. Conn and her research team had access to the articles necessary for their grants.
These services were something Dr. Conn highly valued over the twenty years of working with Diane and the library. "I suggest people become acquainted with a librarian. It is very important for the librarian to understand your program of research. A librarian who completely understands your program of research can by a wonderful research collaborator."
Cycle of Success is the idea that libraries, faculty, and students are linked; for one to truly succeed, we must all succeed. The path to success is formed by the connections between University of Missouri Libraries and faculty members, between faculty members and students, and between students and the libraries that serve them. More than just success, this is also a connection of mutual respect, support, and commitment to forward-thinking research.
If you would like to submit your own success story about how the libraries have helped your research and/or work, please use the Cycle of Success form.