Below are a few of the books we've recently added to our online collection.
Have a purchase recommendation? You can request a book for your teaching or research using this form.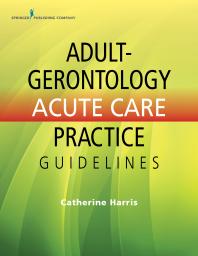 Adult-Gerontology Acute Care Practice Guidelines 
In quick-reference format, this system-based text describes more than 90 common conditions health providers are likely to see in their acute care practice. In this interprofessionally contributed text, nurse practitioner, physician assistant, and physician authors provide expert insight into each condition, enabling readers to categorize symptoms, be alert to the distinguishing features of disease symptoms and clusters, and find associated diagnoses. Comprehensive descriptions of conditions encompass definitions, incidence, pathophysiology, common signs and symptoms, vital subjective and pertinent physical exam data, differential diagnoses, diagnostic tests, and evaluation and management plans.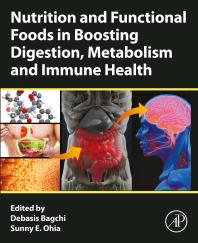 Nutrition and Functional Foods in Boosting Digestion, Metabolism and Immune Health 
The book addresses salient gastrointestinal features involved in healthy digestion pathophysiology, including coverage of the enzyme-microbiome connection and linkage, features of indigestion problems, roles of traditional and conventional ethnic foods, structurally diverse digestive enzymes, drugs, nutraceuticals and novel digestive formulations. In addition, the book addresses technological breakthroughs that have led to recent, novel discoveries and outlines nutritional guidelines and recommendations to achieve healthy digestion. This book is a useful resource for nutrition researchers, nutritionists, physicians working in the field of digestive health, pharmacists, food experts, health professionals, nurses and general practitioners, public health officials and those teaching or studying related fields.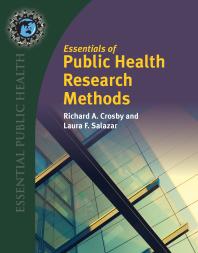 Essentials of Public Health Research Methods 
Essentials of Public Health Research Methods is specifically written for undergraduate students studying public health who want to fully understand the range of research methods as applied to public health. Using the circular model of public health research as an overarching framework, Essentials of Public Health Research Methods provides a clear, time-tested methodology that leads students step-by-step through the research process — from framing the questions, identifying the study design and choosing methodology to collecting and analyzing data, and disseminating research findings. By following this process, students learn about various facets of public health, while also learning how to select and apply various research methodologies.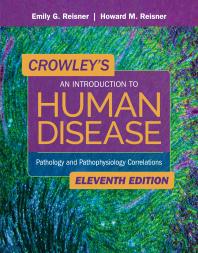 Crowley's an Introduction to Human Disease: Pathology and Pathophysiology Correlations 
Updated to keep pace with the many changes in the field, Crowley's An Introduction to Human Disease: Pathology and Pathophysiology Correlations, Eleventh Edition provides readers with a clear, well-illustrated explanation of the structural and functional changes associated with disease, the clinical manifestations of disease, and how to determine treatment. It reflects current information on the parthenogenesis of infectious disease and how changes in the genome are expressed as disease. The first chapters of the text discuss general concepts and diseases affecting the body as a whole. Later chapters consider the various organ systems and their diseases.
Reconnecting After Isolation: Aoping with Anxiety, Depression, Grief, PTSD, and More 
Although spending time alone for short periods may be restorative and helpful, unintentional or involuntary isolation can have profound detrimental effects on emotional and physical health. We all need social interaction and meaningful relationships in our lives to be well and thrive. Without them, we flounder. In Reconnecting after Isolation, Dr. Susan J. Noonan draws on our collective experience of the COVID-19 pandemic to help readers deal with the emotional impact of social isolation. Speaking as both a provider and recipient of mental health care services, Noonan combines her professional and personal experiences in an evidence- based and practical guide. Drawing on meticulous research and interviews with four psychologists, she outlines steps to overcome the emotional trauma of isolation.