Dr. Elizabeth Malm-Buatsi didn't know where to turn when she wanted to improve her standing as a researcher. As the only pediatric urologist at MU HealthCare, and often called away for surgeries, she had no built-in research team she could lean on. After flying solo for a few months, she found herself on the verge of abandoning projects she was passionate about, frustrated by the research process and unsure how to proceed. Luckily, a colleague suggested she contact Diane Johnson at the Health Sciences Library. Dr. Malm-Buatsi says that initial meeting was absolutely lifechanging
When she first contacted Diane, Dr. Malm-Buatsi was creating an educational flyer to give to parents about newborn circumcisions. In order to provide this vital information to parents about the process, she needed to find the best evidence-based research, but she already conducted a literature search and found no information after several hours of searching. Diane, however, was able to find the information in the matter of minutes, at least that's how Dr. Malm-Buatsi describes it. "Ever since meeting Diane, my outlook on research projects has changed," she says, "and I've learned to enjoy the process. She makes sure to keep me on track, makes the process easier, and helps me think critically about what I'm working on."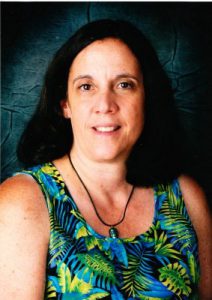 Diane's assistance wasn't limited to the patient education project. Dr. Malm-Buatsi was also in the midst of applying for an internal grant related to the urinary microbiome. Diane conducted literature searches and created an EndNote Library, not only adding relevant articles, but also pointing out the most relevant sections of information. "Diane was able to cut the time I would've spent on researching in half." Dr. Malm-Buatsi says the grant proposal was recently accepted, and she expects Diane will still be an integral contributor of the project. Diane has also found several additional grant opportunities for Dr. Malm-Buatsi to pursue.
Two projects wasn't enough for Dr. Malm-Buatsi, though. She also wanted to assess residents' satisfaction with and the perceived usefulness of an online surgical training system, including a pre-surgery assessment that allows the residents to set goals and view videos before surgery. They determined the best way to capture these qualitative results was developing a survey. Caryn Scoville, Information Services Librarian, consulted with Dr. Malm-Buatsi, designed the survey in Qualtrics, and distributed it to the residents. Dr. Malm-Buatsi and her colleagues submitted an abstract about their system, and although it hasn't been accepted yet, she is positive it will, in large part because of Caryn's behind-the-scenes work.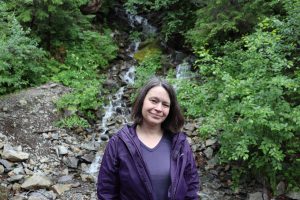 Looking to strengthen your own research profile? Dr. Malm-Buatsi suggests consulting with your librarians from day one of your project and learning how they can contribute to your research process. "They are so open and I feel I can bounce my ideas off of them," she says. Dr. Malm-Buasi has also discovered an unanticipated benefit: "Now that I am in their minds, I often receive emails with suggestions or pieces of information related to my projects.Their help has had a huge impact on my career."
Cycle of Success is the idea that libraries, faculty, and students are linked; for one to truly succeed, we must all succeed. The path to success is formed by the connections between University of Missouri Libraries and faculty members, between faculty members and students, and between students and the libraries that serve them. More than just success, this is also a connection of mutual respect, support, and commitment to forward-thinking research.
If you would like to submit your own success story about how the libraries have helped your research and/or work, please use the Cycle of Success form.