November is National Native American Heritage Month. To celebrate at Mizzou Libraries, we've curated a list of books with the help of Mizzou's Four Directions. Thank you to Four Directions for taking the time to share your expertise and recommendations.
Below are a few we have available for check out. You can view the whole list of book recommendations here.
Interested in more than books? Four Directions has compiled a list of resources including podcasts, articles, blogs, etc.
Have a purchase recommendation? Use our book recommendation form.
Rez Metal : Inside the Navajo Nation Heavy Metal Scene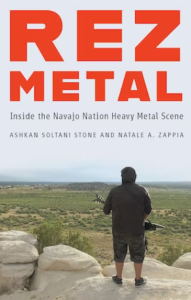 Rez Metal captures the creative energy of Indigenous youth culture in the twenty-first century. Bridging communities from disparate corners of Indian Country and across generations, heavy metal has touched a collective nerve on the Navajo Reservation in Arizona in particular. Many cultural leaders—including former Navajo president Russell Begaye—have begun to recognize heavy metal's ability to inspire Navajo communities facing chronic challenges such as poverty, depression, and addiction. Heavy metal music speaks to the frustrations, fears, trials, and hopes of living in Indian Country.
My grandfather's knocking sticks : Ojibwe family life and labor on the reservation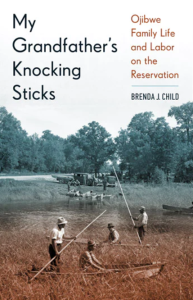 Child uses her grandparents' story as a gateway into discussion of various kinds of labor and survival in Great Lakes Ojibwe communities, from traditional ricing to opportunistic bootlegging, from healing dances to sustainable fishing. The result is a portrait of daily work and family life on reservations in the first half of the twentieth century.
Hollywood's Indian : the portrayal of the Native American in film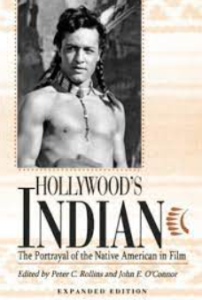 The bloodthirsty savage, whooping and screaming and eager to scalp any white man who dared travel west, has been a staple of film since the earliest days of the medium. More recently, Native Americans have frequently been portrayed as environmentally aware, unburdened by the trappings of modern life, with much to teach whites. In this collection of essays, seventeen scholars explore the changing depictions of Hollywood's Indian and how those representations have reflected larger changes in American society Offering both in-depth analyses of specific films and overviews of the industry's output, from The Vanishing American (1926) to The Indian in the Cupboard (1995), Hollywood's Indian provides insightful characterizations of the depiction of Native Americans in film. Taken as a whole the volume explores the many ways in which these portrayals have made an impact on our collective cultural life.
Bury My Heart at Chuck E. Cheese's, Tiffany Midge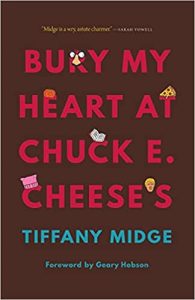 Bury My Heart at Chuck E. Cheese's is a powerful and compelling collection of Tiffany Midge's musings on life, politics, and identity as a Native woman in America. Artfully blending sly humor, social commentary, and meditations on love and loss, Midge weaves short, standalone musings into a memoir that stares down colonialism while chastising hipsters for abusing pumpkin spice. She explains why she doesn't like pussy hats, mercilessly dismantles pretendians, and confesses her own struggles with white-bread privilege.