Below are a few of the books we've recently to our online collection.
Have a purchase recommendation? You can request a book for your teaching or research using this form.
Physical therapy clinical handbook for PTAs 
Physical Therapy Clinical Handbook for PTAs, Fourth Edition is a concise clinical guide designed specifically to help physical therapist assistant students and practitioners easily obtain helpful evidence-based information.
Diabetes Digital Health and Telehealth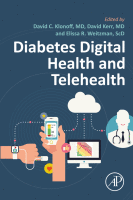 Diabetes Digital Health and Telehealth explains, from technologic, economic and sociologic standpoints how digital health and telehealth have come to dominate the management of diabetes. The book also includes information on improved telemedicine tools and platforms for communicating with patients, reviewing medical records, and interpreting data from wearable devices. In addition, evolving wearable sensors such as continuous glucose monitors, closed loop automated insulin delivery systems, cuffless blood pressure monitors, exercise monitors and smart insulin pens are covered.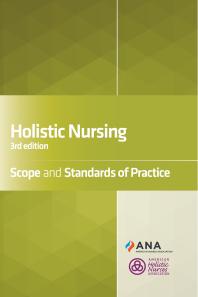 Holistic nursing : scope and standards of practice 
Holistic Nursing: Scope and Standards of Practice, 3rd Edition covers the full extent of holistic nursing practice needs in any setting or role and at any level of influence and authority. This specialty's core accountabilities illustrate that depth and breadth of practice: Safety, quality, and risk management Patient and population health advocacy Clinical care delivery and optimal patient outcomes Healthy work environments Strategic, financial, and human resource management Legal and regulatory compliance Networking, partnering, and collaborating Accountability/advocacy for their employees The publication also addresses 17 updated national standards, which offer a framework for evaluating practice outcomes and goals, as well as for what is expected of all gerontology nurses, and its scope of practice specifies the who, what, where, when, why, and how of their practice.
Neurology of vision and visual disorders 
Neurology of Vision and Visual Disorders, Volume 178 in the Handbooks of Neurology series provides comprehensive summaries of recent research on the brain and nervous system. This volume reviews alterations in vision that stem from the retina to the cortex. Coverage includes content on vision and driving derived from the large amount of time devoted in clinics to determining who is safe to drive, along with research on the interplay between visual loss, attention and strategic compensations that may determine driving suitability.