Cycle of Success is the idea that libraries, faculty, and students are linked; for one to truly succeed, we must all succeed. The path to success is formed by the connections between University of Missouri Libraries and faculty members, between faculty members and students, and between students and the libraries that serve them. More than just success, this is also a connection of mutual respect, support, and commitment to forward-thinking research.

Andrew Ray is a Master of Health Administration graduate student in the Department Health Management and Information (HMI). For his capstone project, Andrew worked to sign up research faculty for ORCID IDs. Part of this project was to analyze those who already used ORCID, and as the project progressed, to see who had signed up after the capstone started. Librarians Diane Johnson and Taira Meadowcroft, and Graduate Library Assistants, Rachel Alexander and Gemille Purnell, collaborated on thie project.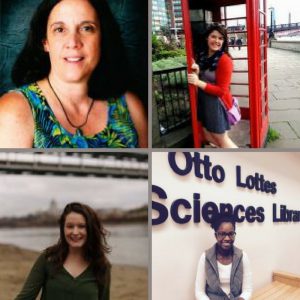 "I was involved in a capstone project with several classmates from the HMI department that involved identifying methodes for capturing research productivity. The Health Sciences Library staff not only connected us with resources to do this, they also helped us collect and analyze the data relating to our project. Diane, Taira, and the other staff we worked with were always quick to respond to our requests and eager to provide additional expertise where needed. They are clearly passionate about helping their colleagues across the School of Medicine and related schools. I would encourage anyone with research needs to take advantage of the excellent resources the library has to offer. Our project absolutely benefited from their involvement."
If you would like to submit your own success story about how the libraries have helped your research and/or work, please use the Cycle of Success form.