One way to improve your research impact is to utilize free social media tools like Twitter, a microblogging service that makes it easy to engage with researchers and funders alike. It helps raise your professional profile and can help increase your Almetrics score.
Why should you utilize Twitter? 
You can quickly follow emerging news and trends in your field 

Connect and converse with people, inside and outside of your field, regarding your research 

Increase your research visibility 

Find out about conferences, calls for abstracts, and funding opportunities
How to make Twitter work for you?
Add a short bio and #hashtag your research keywords. 

Follow people, journals, and funders in your field – you can search for them by entering terms in the search box. Twitter will curate a specific feed on your homepage of relevant information, called "tweets".

Share! Make tweets about recent articles in your field – written by you or others. Your opinion on developments in your field or on others' research or news and blog posts relevant to your research. Here are some tips to make your tweets gain traction:

Use #hashtags to ensure you're reaching the right community and @tag anyone relevant to the tweet. 

Pictures and infographics are engaging and increase the likelihood of engagement. 

Encourage discussion by asking thoughtful questions or thought-provoking commentary. 

Remember to be professional.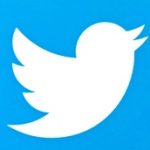 Sign up for Twitter here and remember to follow @MizzouLibraries