The story of how Mizzou Libraries came to be one of the few libraries with a nearly complete set of Bildende Kunst, a visual arts journal from the former German Democratic Republic, began with an email but involved many hands. In Leipzig, Germany, on research leave, Assistant Professor Seth Howes contacted his subject librarian, Anne Barker, to ask about access to the journal after he returned to Mizzou. Without microfilm or online versions and with the closest complete set of the journal located in New York, Anne determined that access would be very difficult.
In the end, Seth considered not only "here's why this is important to me" but also "here's how important this is to me," contributing some of his funds for research materials, matched by library funds, towards the purchase of additional issues.
Seth's research focuses on the literature and experimental music and film of East Germany in its final fifteen years of existence, and Mizzou Libraries already had full print runs of the other two critical journals for his research, covering literature and music. Bildende Kunst can be translated as "Visual Art" or as "Educating Art or Art that Educates," Seth explains. Because it reproduced art otherwise unavailable to East Germans, Bildende Kunst served as an educational magazine as well as a trade journal aimed at professionals.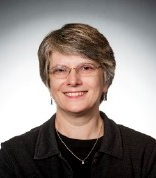 "One of the things that I think is very cool about having this in our collection now," Seth says, "is that as a research institution with the teaching mission that comes with being a land-grant institution, we always need to think about how we can translate our work into teaching, and that is to a great extent what that journal did." He plans on scheduling sessions with Special Collections in his courses so he can show students how these ideas were debated: "Can we have socialist art that looks like this? Is it not distracting or alienating to paint a worker in this way? Shouldn't we just take recourse to 19th century realist painterly techniques?" Seth finds that students who are visual thinkers connect in a more meaningful way with a richly illustrated journal than ones that require greater language fluency to decode "communists arguing with each other."
Anne says, "I was excited by this opportunity to enhance our research and teaching collections, but also because this adds to regional resources, making this important publication much more accessible to scholars in Missouri and surrounding states. I'm grateful for Seth's initiative and willingness to invest his personal research funds to make this acquisition possible."
Seth suggests that students and faculty think of "the library's existing strengths as a jumping off point for our imagination of how to make strategic additions or strategic developments in new directions." Despite budget challenges, he has found that "there is a will to grow the library's resources for research and teaching, and everybody here is obviously working like mad to make resources available to students and faculty."
Special Thanks
Many Mizzou Libraries staff members in addition to Anne played vital roles in getting the journal issues onto our shelves:
Corrie Hutchinson, Head of Acquisitions, identified and worked with the German vendor, determining costs and handling payments
Libby Myre, Senior Library Information Specialist, identified and worked with the German vendor, determining costs and handling payments, and input the journal's information into the catalog
Michaelle Dorsey, Senior Library Information Specialist, with assistance from her preservation assistants, created containers to store the journal in its original format
Bette Stuart, Senior Library Information Specialist, input the journal's information into the catalog
Kelli Hansen, Interim Head of Special Collections, provided space for the collection
Cycle of Success is the idea that libraries, faculty, and students are linked; for one to truly succeed, we must all succeed. The path to success is formed by the connections between University of Missouri Libraries and faculty members, between faculty members and students, and between students and the libraries that serve them. More than just success, this is also a connection of mutual respect, support, and commitment to forward-thinking research.
If you would like to submit your own success story about how the libraries have helped your research and/or work, please use the Cycle of Success form.
Save
Save
Save
Save