Happy Father's Day! Today we're offering a selection of poetry by, for, and about fathers. John MacKay Shaw, a father of two, was a businessman and bibliophile with a particular interest in the literature of childhood. He wrote this volume of poetry, entitled The Things I Want, at the request of his young children, Cathmar and Bruce, in the 1930s. Shaw's library is now housed at the Florida State University Libraries.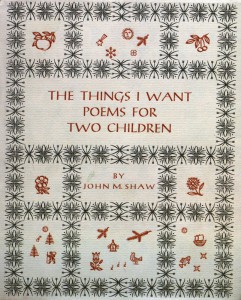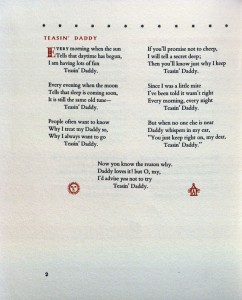 Wyatt Prunty is a professor of creative writing at the University of the South, and his poem "To My Father" deals with a son watching his father struggle with disease. This copy of the poem was produced as a broadside by the Palaemon Press. The edition was limited to 126 copies; the Libraries' copy is number 99 and was signed by Prunty.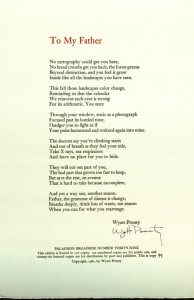 Finally, from the library of John Gneisenau Neihardt comes Father: An Anthology of Verse, published in 1931. The anthology contains poetry both humorous and sentimental on the subject of fathers, fatherhood, children and families. Neihardt received this book as a review copy, and the book still has its original review slip.