3November is National Native American Heritage Month. To celebrate at Mizzou Libraries, we've curated a list of books with the help of Mizzou's Four Directions. Thank you to Four Directions for taking the time to share your expertise and recommendations.
Below are a few we have available for check out. You can view the whole list of book recommendations here.
Interested in more than books? Four Directions has compiled a list of resources including podcasts, articles, blogs, etc.
Have a purchase recommendation? Use our book recommendation form.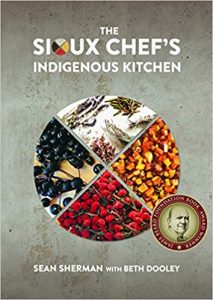 The Sioux Chef's Indigenous Kitchen Hardcover, Sean Sherman
Here is real food—our indigenous American fruits and vegetables, the wild and foraged ingredients, game and fish. Locally sourced, seasonal, "clean" ingredients and nose-to-tail cooking are nothing new to Sean Sherman, the Oglala Lakota chef and founder of The Sioux Chef. In his breakout book, The Sioux Chef's Indigenous Kitchen, Sherman shares his approach to creating boldly seasoned foods that are vibrant, healthful, at once elegant and easy.
2018 James Beard Award Winner: Best American Cookbook

I
ndigenous Peoples' History of the United States, Roxanne Dunbar-Ortiz
Going beyond the story of America as a country "discovered" by a few brave men in the "New World," Indigenous human rights advocate Roxanne Dunbar-Ortiz reveals the roles that settler colonialism and policies of American Indian genocide played in forming our national identity. The original academic text is fully adapted by renowned curriculum experts Debbie Reese and Jean Mendoza, for middle-grade and young adult readers to include discussion topics, archival images, original maps, recommendations for further reading, and other materials to encourage students, teachers, and general readers to think critically about their own place in history.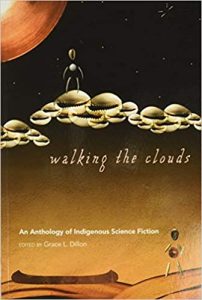 Walking the Clouds: An Anthology of Indigenous Science Fiction, Grace Dillon 
In this first-ever anthology of Indigenous science fiction Grace Dillon collects some of the finest examples of the craft with contributions by Native American, First Nations, Aboriginal Australian, and New Zealand Maori authors. The collection includes seminal authors such as Gerald Vizenor, historically important contributions often categorized as "magical realism" by authors like Leslie Marmon Silko and Sherman Alexie, and authors more recognizable to science fiction fans like William Sanders and Stephen Graham Jones. Dillon's engaging introduction situates the pieces in the larger context of science fiction and its conventions.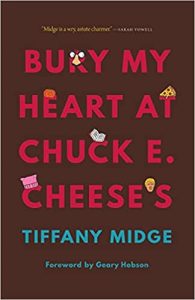 Bury My Heart at Chuck E. Cheese's, Tiffany Midge 
Bury My Heart at Chuck E. Cheese's is a powerful and compelling collection of Tiffany Midge's musings on life, politics, and identity as a Native woman in America. Artfully blending sly humor, social commentary, and meditations on love and loss, Midge weaves short, standalone musings into a memoir that stares down colonialism while chastising hipsters for abusing pumpkin spice. She explains why she doesn't like pussy hats, mercilessly dismantles pretendians, and confesses her own struggles with white-bread privilege.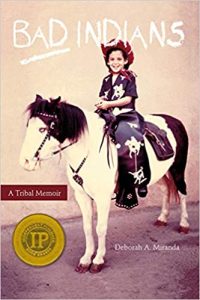 Bad Indians, Deborah Miranda
This beautiful and devastating book—part tribal history, part lyric and intimate memoir—should be required reading for anyone seeking to learn about California Indian history, past and present. Deborah A. Miranda tells stories of her Ohlone Costanoan Esselen family as well as the experience of California Indians as a whole through oral histories, newspaper clippings, anthropological recordings, personal reflections, and poems. The result is a work of literary art that is wise, angry, and playful all at once, a compilation that will break your heart and teach you to see the world anew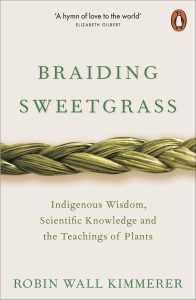 Braiding Sweetgrass, Robin Wall Kimmerer
Drawing on her life as an indigenous scientist, and as a woman, Kimmerer shows how other living beings―asters and goldenrod, strawberries and squash, salamanders, algae, and sweetgrass―offer us gifts and lessons, even if we've forgotten how to hear their voices. In reflections that range from the creation of Turtle Island to the forces that threaten its flourishing today, she circles toward a central argument: that the awakening of ecological consciousness requires the acknowledgment and celebration of our reciprocal relationship with the rest of the living world. For only when we can hear the languages of other beings will we be capable of understanding the generosity of the earth, and learn to give our own gifts in return.