This guest post is written by Dr. Jennifer O'Connor, Associate Teaching Professor and Dr. Becky Largent, Assistant Teaching Professor at the Sinclair School of Nursing.
What do you do with 60+ brand new doctoral students to get them on the right track as they begin their research? Talk to your librarian, of course.
Navigating MU's Health Sciences Library resources can be overwhelming for new students, particularly those in distance mediated programs, such as nursing. As a part of a week-long intensive orientation, Rebecca Graves, our Health Sciences librarian, provides a two-hour workshop each summer to prepare nursing PhD and Doctor of Nursing Practice students for several years of research activities.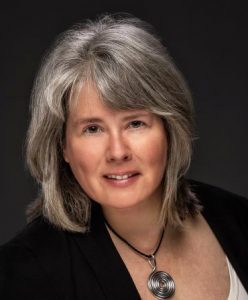 This two-hour workshop focuses on how to perform database searches and use reference management tools. In an interactive process, Rebecca guides our students through the search process with special emphasis on specific search techniques and strategies for ongoing organization of research materials. She has also made herself available to assist faculty whenever we have called. Rebecca has been willing to share her knowledge with students whenever needed, be it in the summer for a large group of doctoral students, via Zoom or in person, or in a variety of one-on-one meetings.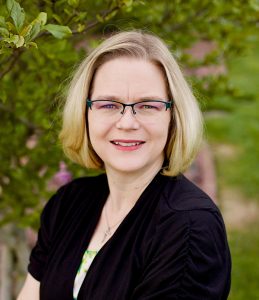 Even through the pandemic, she continued to be a valuable resource for those students who were unexpectedly at a distance though individual and group Zoom meetings. As faculty, we count on Rebecca to help lay the foundation necessary for students to understand and implement evidence-based practice strategies. A Review of the Literature is one of the first major assignments in a doctoral program and can be a daunting undertaking—our health science librarian shows the students the path where all they see are tall weeds. "It's like magic!" one student notes.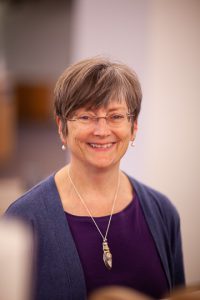 Rebecca's interactive style and health sciences knowledge is the blend students need to feel comfortable seeking support from Rebecca while knowing the guidance she is providing is accurate and usable. Many doctoral students have been away from academia for some time. The research and writing components of a doctoral program are typically the most intimidating aspects of seeking a terminal degree. Rebecca breaks down these very daunting aspects of doctoral education and makes them feel manageable and accomplishable.
Cycle of Success is the idea that libraries, faculty, and students are linked; for one to truly succeed, we must all succeed. The path to success is formed by the connections between University of Missouri Libraries and faculty members, between faculty members and students, and between students and the libraries that serve them. More than just success, this is also a connection of mutual respect, support, and commitment to forward-thinking research.
If you would like to submit your own success story about how the libraries have helped your research and/or work, please use the Cycle of Success form.