This week is Open Access Week! Open Access Week, a global event now entering its tenth year, is an opportunity for the academic and research community to continue to learn about the potential benefits of Open Access, to share what they've learned with colleagues, and to help inspire wider participation in helping to make Open Access a new norm in scholarship and research.
Recently we asked Dr.Julie Kapp, MPH, PhD, FACE, Associate Professor at the School of Medicine why she considers open access when publishing her research.
In July 2019, Dr. Kapp published Kombucha: a systematic review of the empirical evidence of human health benefit as an open access article in Annals of Epidemiology. According to PlumX metrics, the article has been picked up by several news outlets and blogs, mentioned over 500 times on social media, and continues to be the top MU-authored paper on the ScienceDirect website, with over 5565 downloads worldwide.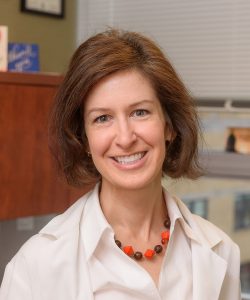 Why did you choose to publish open access?
I published open access because anyone can access the paper, regardless of institutional affiliation or journal subscriptions. There is a demonstrated citation advantage. Open access also facilitates broader diffusion and dissemination of your ideas inside and outside the academic community. That means it is more accessible to journalists and bloggers who may write about your work. And isn't the purpose of science to have a broader societal benefit? Open access allows anyone with an interest to learn about your work.
Why was it important despite the fee to move your article out from behind the paywall? Do you see a benefit to having taken the open access route?
For this particular paper, a lot of the interest comes from the topic and the timing of my paper. Still, it being open access no doubt facilitated its accessibility and circulation. This paper was highlighted in Discover Magazine, The New York Times, Yahoo Lifestyle, Psychology Today, an Australian blog, and the official news broadcast of Israel, among other outlets.
Advice to others?
If you have the funding, I would highly recommend open access. If you do not have the funding, our Departments and Schools/Colleges should consider creating resources tagged for open access requests, if we are to be competitive with top schools.