Cycle of Success is the idea that libraries, faculty, and students are linked; for one to truly succeed, we must all succeed. The path to success is formed by the connections between University of Missouri Libraries and faculty members, between faculty members and students, and between students and the libraries that serve them. More than just success, this is also a connection of mutual respect, support, and commitment to forward-thinking research.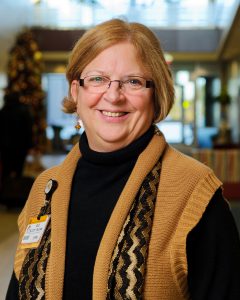 Susan Scott, PhD., RN., Manager of Patient Safety and Risk Management in the Office of Clinical Effectivness at MU Health, makes great use of the health sciences librarians. In order for the patient safety standards, and reviews in the hospital to be evidence-based, Susan regularly sends search requests to Taira Meadowcroft, the designated Quality Improvement library liasion, within the Health Sciences Library.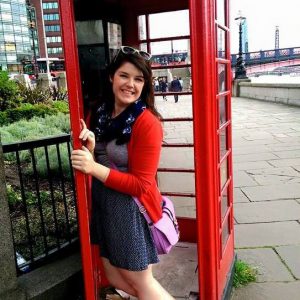 "MU Health Care's Patient Safety Team is responsible for the review of clinical care events in which the patient experienced harm from the care rendered. Review of current standards of care and matching them with care rendered is an important part of a comprehensive review. In the past, HSL resources have been an invaluable asset to help us with everything from basic reviews of the literature to more comprehensive and detailed literature reviews. Review of these cases in a timely manner is important. I have found the HSL resources as being highly dependable completing thorough reviews with a quick turnaround time. How awesome to have such amazing resources to help complement our clinical resources! Thank you, HSL and team, for helping us provide the safe care to our patients! Your efforts are truly appreciated but more importantly, I truly appreciate your partnership! Please keep up the great work!"
If you would like to submit your own success story about how the libraries have helped your research and/or work, please use the Cycle of Success form.