Daniel B. Domingues da Silva, former Assistant Professor of History at Mizzou, won the Center for Research Libraries' 2017 Award for Teaching, part of their annual Primary Source Awards. Rachel Brekhus, Humanities Librarian, nominated him for his creative use of primary sources in his Writing Intensive course Fighting the Atlantic Slave Trade.
Now an assistant professor of African history at Rice University, Daniel held the same position at Mizzou from 2012 to 2017, teaching courses on the history of early and modern Africa. His research focuses on the African slave trade, especially from West Central Africa, and he has participated in several digital humanities projects such as Voyages: The Trans-Atlantic Slave Trade Database and Visualizing Abolition: A Digital History of the Suppression of the African Slave Trade. Visualizing Abolition was developed here at Mizzou.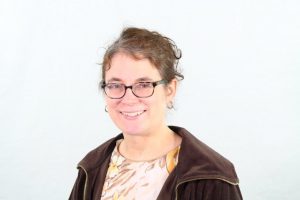 Daniel credits Rachel and other Mizzou librarians with playing key roles in his research and teaching. "They not only helped me secure important primary and secondary sources for my research," he says, "but they also created study guides for my students, workshops on how to conduct research, and trained students in operating related equipment and computer softwares. They also reviewed applications and nominated students and myself to internal and external research and teaching awards."
Humanities librarian Anne Barker provided students with valuable insights into copyright issues and the use of images. Digital services librarian Felicity Dykas trained students on scanning techniques and image specifications. In the spring of 2017, Ellis Library hosted an exhibit about the making of the Visualizing Abolition project, providing students an opportunity to showcase their work.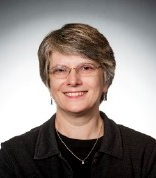 Prior to the CRL Award for Teaching, Daniel had won teaching awards within the University of Missouri campus community and considers those awards "an important way of rewarding faculty for their teaching achievements" and letting faculty know they are on the right track. However, he says "the CRL award was something different. As a global consortium of research libraries, it meant that I was not only a good teacher among my peers at Mizzou, but that my teaching skills were also appreciated among a much larger community of scholars."
Cycle of Success is the idea that libraries, faculty, and students are linked; for one to truly succeed, we must all succeed. The path to success is formed by the connections between University of Missouri Libraries and faculty members, between faculty members and students, and between students and the libraries that serve them. More than just success, this is also a connection of mutual respect, support, and commitment to forward-thinking research.
If you would like to submit your own success story about how the libraries have helped your research and/or work, please use the Cycle of Success form.