This year's Celebration of Teaching is April 28-April 29th. You can still sign up for the conference here.
Mizzou Libraries has two books, we've recently purchased, that will help you teach at your best.
Have book recommendation? Let us know here.
Teaching at its Best: a Research-based Resource for College Instructors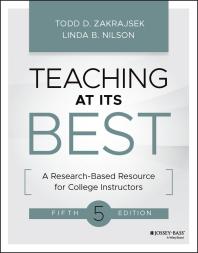 A complete, accessible, evidence-based guide to better teaching in higher education This higher education playbook provides a wealth of research-backed practices for nearly every aspect of effective teaching throughout higher education. It is filled with practical guidance and proven techniques designed to help you improve student learning, both face-to-face and online. Already a bestselling research-based toolbox written for college instructors of any experience level, Teaching at Its Best just got even better.
Online Teaching at its Best: Merging Instructional Design with Teaching and Learning Research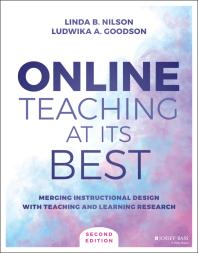 Bring pedagogy and cognitive science to online learning environments Online Teaching at Its Best: Merging Instructional Design with Teaching and Learning Research, 2nd Edition, is the scholarly resource for online learning that faculty, instructional designers, and administrators have raved about. This book addresses course design, teaching, and student motivation across the continuum of online teaching modes–remote, hybrid, hyflex, and fully online–integrating these with pedagogical and cognitive science, and grounding its recommendations in the latest research. The book will help you design or redesign your courses to ensure strong course alignment and effective student learning in any of these teaching modes.